Have you tried giving up Suboxone and experienced intense withdrawal symptoms? Many North Carolina and, implicitly, Asheville residents using this drug end up in your shoes. Although it successfully treats opioid addiction, the combination of Buprenorphine and Naloxone has its downsides. Taken in high doses and over long periods, it can even lead to addiction.
Unfortunately, discontinuing its use is not easy. It brings about powerful withdrawal symptoms, as well as a high risk of relapse. Between 50% and 90% of patients who suddenly discontinue Suboxone end up relapsing. Many Asheville patients would continue treatment only out of fear or withdrawal and relapse. Unfortunately, all drug rehab programs eventually come to an end.
When that happens, patients have to discontinue therapy. To avoid relapses and ease the process, it is best to do it under the guidance of a drug rehab specialist. An even better option is a holistic recovery center. Such facilities give their patients all the tools they need to overcome their problem.
Are you not sure whether contacting a drug rehab center is the best solution in your case? Perhaps a sneak peek of the road ahead and of the challenges awaiting will help. When you start a war, it helps to know your enemy and prepare for every battle. We will help you do so in the following lines.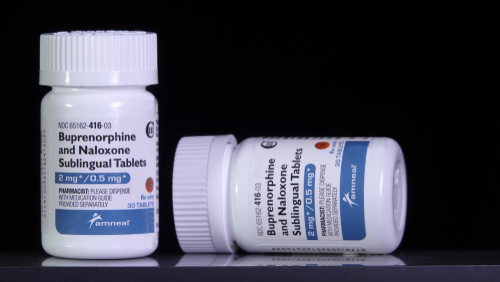 Suboxone Withdrawal Symptoms or Why So Many Asheville, NC, Drug Rehab Patients Relapse
Withdrawal is the main reason why quitting Buprenorphine and Suboxone is so difficult. Common symptoms include:
Muscular pain and headaches

Indigestion, nausea, and vomiting

Drowsiness

Mood changes, anxiety, and even depression

Cravings

Fever, chills, and excessive sweating

Concentration difficulties
The intensity and duration of these symptoms usually depend on dosage and treatment duration. Patients usually experience the worst symptoms within the first 72 hours of discontinuing treatment. After that, some of the symptoms fade. The ones that persist are muscle pain, insomnia, and mood changes.
Depression usually steps in during the second week. Withdrawal symptoms can last for several months. Throughout this time, the need to overcome depression and get rid of cravings often leads to relapse. The best way to avoid relapsing is to enroll in a drug rehab program at a holistic recovery center.
How Long Does Suboxone Withdrawal Last?
The timeline of Suboxone withdrawal symptoms can vary, but the following is a general outline:
Early withdrawal symptoms typically begin within 6-12 hours after the last dose and can include anxiety, agitation, insomnia, sweating, and muscle aches.
Acute withdrawal symptoms usually peak within the first 2-4 days, including nausea, vomiting, diarrhea, abdominal cramps, and goosebumps.
Protracted withdrawal symptoms can occur for several weeks or months after the acute withdrawal phase, including depression, anxiety, irritability, and sleep disturbances.
How Does Suboxone Affect Other Medication?
If you are taking Suboxone, there are certain medications and substances that you should avoid to prevent negative interactions. For example:
Avoid using benzodiazepines, such as Xanax or Valium, as they can increase the risk of respiratory depression when combined with Suboxone.
Avoid using alcohol or sedatives, as they can also increase the risk of respiratory depression and other dangerous side effects.
Avoid using other opioids or opioid-containing medications, as they can reduce the effectiveness of Suboxone and increase the risk of overdose.
When Should You Not Take Suboxone
If you need to undergo surgery while taking Suboxone, it's important to discuss this with your doctor or surgeon beforehand. Depending on the type of surgery and your personal medical history, you may need to temporarily stop taking Suboxone before the procedure. The time you should be off Suboxone before surgery can vary depending on the individual. Still, it's typically recommended to stop taking Suboxone for at least 24-48 hours before the surgery to reduce the risk of complications. Other reasons why you should not take Suboxone include:
If you are allergic to buprenorphine, naloxone, or any other ingredients in Suboxone.
If you currently use opioids or opioid-containing medications, taking Suboxone with other opioids can increase the risk of respiratory depression and other dangerous side effects.
If you have severe respiratory problems or other medical conditions that affect your breathing, Suboxone can cause respiratory depression and may worsen these conditions.
If you are pregnant or breastfeeding, Suboxone can pass through breast milk and may harm a developing fetus.
Does Suboxone Have Side Effects?
Suboxone can have negative effects, especially when misused or abused. Some of the potential negative effects of Suboxone include:
Nausea
Vomiting
Constipation
Headaches
Dizziness
Fatigue.
Insomnia and other sleep disturbances
Respiratory depression, especially when combined with other substances that depress the central nervous system
Liver damage or other medical complications in rare cases, particularly in people with pre-existing liver disease or other health conditions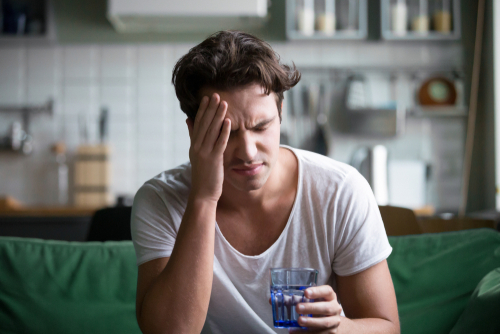 Learn How To Get Over Suboxone Withdrawal?
As you may have noticed among celebrities and the people around you, relapses are common. Addicts complete drug rehab programs, return to their usual life, and relapse. Sometimes, they return to the drug rehab center within less than one year. That is because many drug rehab programs focus on the addiction without tackling the underlying cause.
Holistic recovery centers approach the rehabilitation from all angles. They assess each patient separately and devise custom therapeutic plans according to their needs. They:
Identify the reasons why the patient started using drugs in the first place. They may have underlying fears or past traumas they need to overcome. If they do not, they could relapse anytime.

Study the patient's history with drugs, past approaches to rehabilitation, and weaknesses. Some patients overcome one addiction and develop another. Others return to the same harmful habits again and again. Some patients respond very well to traditional therapies, others need innovative, unconventional approaches.

Assess the patient's personal life and the possibility to involve their loved ones in the rehab process. Some patients have friends and family to support them and all the motivation they need. Others are alone, in poor health, and expecting the worst.

Establish a holistic treatment plan that will meet the patient's physical and psychological needs. It could involve individual and group therapy sessions, cognitive behavioral therapy, and more. Residential care, partial hospitalization, and outpatient programs are available. Patients can even opt for follow-up therapy at the end of the drug rehab program.
If you really want to overcome Suboxone withdrawal, you need specialized care. The best place to obtain it is an Asheville drug rehab center with a holistic approach. You can contact one, schedule a consultation and attend it. If you like the results and you are confident they can help, you can enroll in their program. If not, you are free to keep looking.
Schedule a Free Consultation at Our Asheville Holistic Recovery Center!
Fighting withdrawal in this time and age is not easy. Temptations await every step of the way, and daily problems push you to relapse. At the Asheville Recovery Center, we know this first-hand. We also know how to make everything easier.
If you really want to give up Suboxone or any other drug or opioid for good, you need our help. You can obtain it by calling (828)518-6996 and scheduling a FREE consultation. Do it now! You will see why our clients consider us the best holistic recovery center in Asheville!