Experiential Therapy in Asheville, NC
Using nontraditional treatment settings, Asheville Recovery Center's experiential therapy helps addicts work through repressed feelings and emotions. Patients are placed in environments where they feel comfortable, such as outdoors or in an art or music studio in order to unearth buried feelings and promote healing.
Experiential Therapy in Asheville, NC
Using nontraditional treatment settings, Asheville Recovery Center's experiential therapy helps addicts work through repressed feelings and emotions. Patients are placed in environments where they feel comfortable, such as outdoors or in an art or music studio in order to unearth buried feelings and promote healing.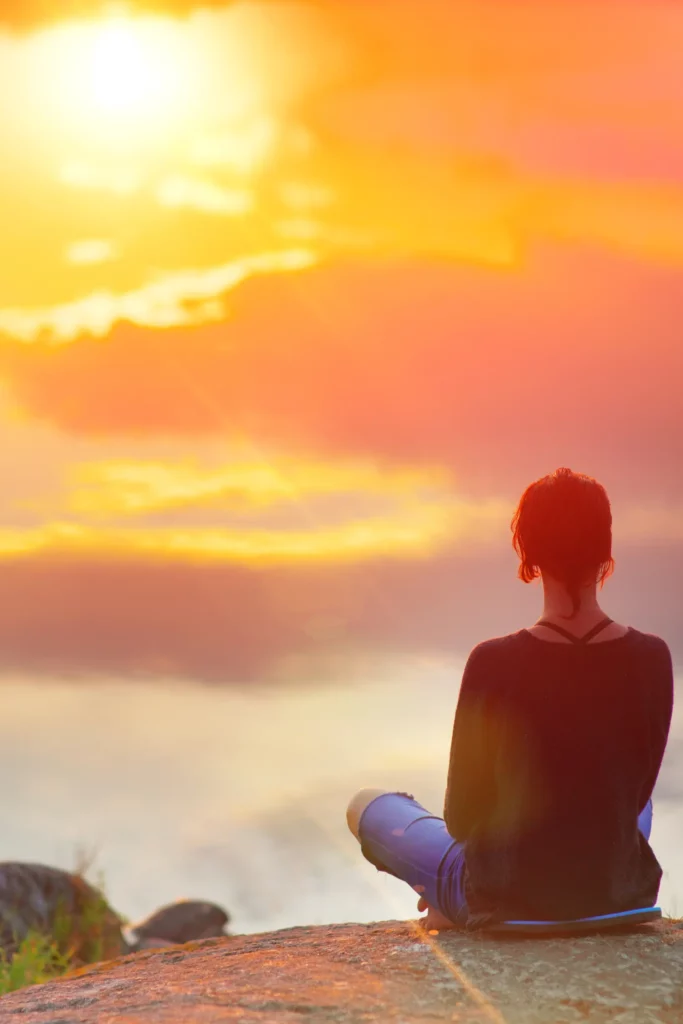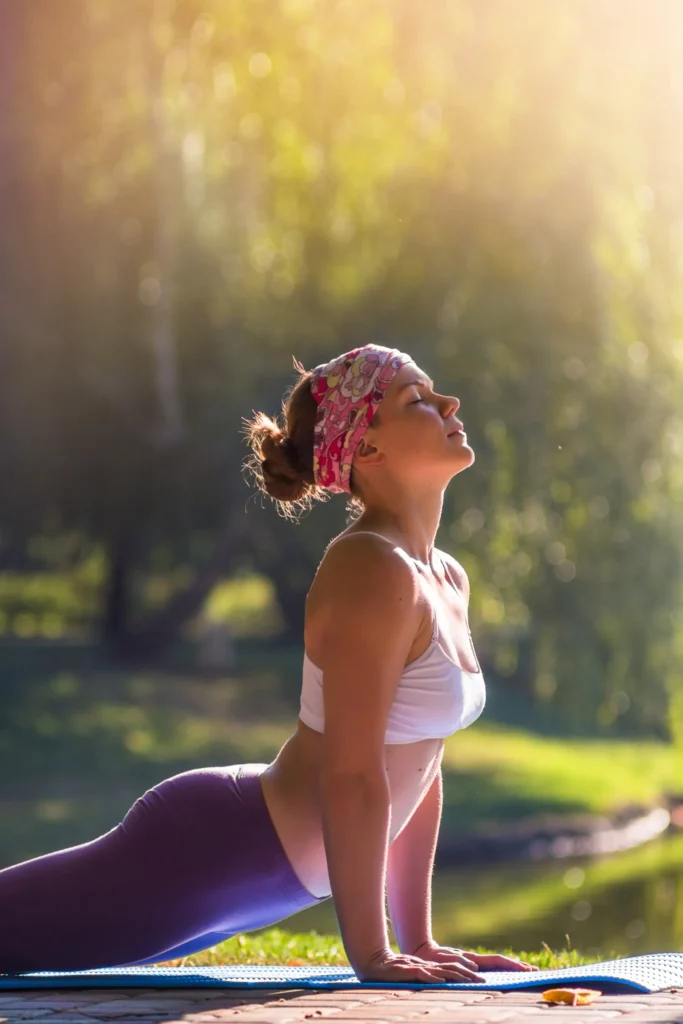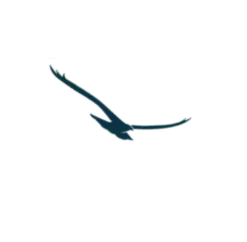 experiential therapy
Those with substance use issues can benefit from experiential therapies, which are hands-on, engaging activities that help people process and handle previous trauma. Through experiential therapy, those in recovery may come to terms with lost emotions and previous incidents in order to boost their self-esteem. Experiential therapy also teaches clients how to cope with these issues without having to turn to drugs for escape. Because every client responds differently to experiential therapies, therapists will provide treatment exercises to best match the individual's needs.
Hands-on activities are used in experiential therapy to assist you in overcoming an addiction to drugs or alcohol. Through physical pursuits, you will gain a better understanding of yourself and your addiction. Furthermore, you will learn how to handle your feelings and emotions while keeping yourself focused and healthy. Continue reading to learn how experiential therapy at Asheville Recovery Center can help you or a loved one recover from addiction.
What is Experiential Therapy?
An experiential therapy program often includes engaging in outdoor activities such as climbing, yoga, hiking, and animal-assisted therapy. These activities often engage the body and mind in order to facilitate a full healing process with long-term success. This therapy can be provided indoors or outdoors. However, arts and crafts or music might be included in indoor recreational therapy programs.
While traditional treatment encourages talking about thoughts and feelings, experiential therapy encourages action. By using both their body and their mind, clients are able to access psychological elements that they wouldn't otherwise. When our clients are able to act, it may signal a change, and each person may begin to think in new, healthier ways.
How Does Experiential Therapy Work?
Experiential therapy helps people overcome drug and alcohol addiction by processing their feelings and emotions. You will feel as if you are not even undergoing treatment because experiential therapies occur in comfortable environments like the outdoors or a creative studio.
During experiential therapy, clients are able to experience certain situations from their past that may 'trigger' certain emotions or feelings that they have difficulty handling in their day-to-day life. For example, clients may experience a variety of emotions, including satisfaction, disappointment, anxiety, fear, accountability, and more. These emotions are frequently connected to past incidents that are difficult or painful to confront directly. Working through these activities that elicit uncomfortable feelings with their therapist's assistance, clients are able to address them and begin to heal.
Download Our Free E-book!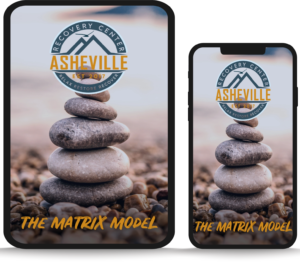 In experiential therapy, clients are provided with a safe, supportive environment in which to explore their negative and uncomfortable feelings, work through them, and eventually expel them. Anger, hurt, and shame are all common emotions that arise in this type of therapy. Once these problems are exposed, new and healthier ways of coping can be learned in order to replace the old, harmful tactics.
Individuals who have experienced trauma and mental health issues often have low self-esteem. Through experiential therapy, clients are able to experience success, which builds self-esteem, self-discipline, and a sense of accomplishment, all of which are crucial to living a fulfilling life.
Types of Experiential Therapy at Asheville Recovery Center
Substance use disorders can be quite difficult to treat using traditional talk therapy approaches, particularly for individuals who have difficulty interacting with others. Using experiential techniques may be helpful in assisting these individuals. The following are types of experiential therapies used at Asheville Recovery Center:
Tai Chi
Tai Chi, an ancient Chinese martial art and workout practice, has been studied for centuries. While it is a martial art, Tai Chi differs from other arts because it emphasizes relaxation, control, and correct alignment and technique. It emphasizes rhythm, balance, and harmony. Although most Tai Chi movements are performed slowly and deliberately, their martial application of them is quick and decisive. According to research, Tai Chi improves concentration, physical coordination, balance, and accidental falls in the elderly, as well as self-esteem and stress reduction. It has also been associated with a decrease in anxiety, depression, and anxiety.
Animal-Assisted Therapy
Being around animals and taking care of them can be therapeutic. Horses, for example, may be present during animal-assisted therapy sessions. People with various diseases participate in this treatment to find mental relief, spiritual empowerment, and structure resolution, particularly those with substance abuse problems. Although equine therapy seems like a pleasant outdoor activity, it is actually a difficult process. Clients are responsible for caring for, feeding, and brushing the animals.
Yoga
Complementary or additional health practices, such as yoga, are often considered natural medicine. When used in conjunction with other traditional substance abuse treatment methods, yoga is often beneficial. Throughout recovery and throughout rehab, yoga is used to help prevent relapse, reduce withdrawal symptoms and cravings, and provide a healthy outlet for coping with triggers and daily life stressors,
Drug abuse may be naturally balanced by yoga practice, and there are also many emotional benefits to accompany the physical ones. In addition to its physical aspects, yoga has many emotional benefits as well. When people practice yoga, they become attuned to their bodies and learn to regulate their breathing and listen to their bodies. This condition of self-awareness allows them to assess how they might feel in a nonjudgmental manner.
Reiki
Reiki is an alternative medicine technique from Japan that has become popular recently. During a session, a Reiki practitioner uses his or her hands to transfer energy or energy to a client which promotes relaxation and healing. When energy is blocked or constricted due to physical injury or emotional pain, practitioners believe that it can cause disease, stress, and depression. If a person has high life force energy, he or lass will be healthy, calm, and happier. People feel slightly less pain when they receive Reiki treatments for a variety of conditions, in addition to mental and emotional improvements.
Art Therapy
Those who have little control over a situation may benefit from art therapy. Creating art can essentially give these individuals control, allowing them to create an environment in which they can express their feelings. The act of creating art can be beneficial for those with chronic pain, stress, anxiety, and depression, as well as for those who have little control over a situation.
Who Can Benefit from Experiential Therapy?
Experiential therapy is frequently employed in successful treatment centers and programs to help patients heal. Patients who 'rationalize' and 'intellectualize' their addiction, thinking that simply learning about the subject will be enough to prevent their first drink, often benefit the most. If alcoholism could be 'solved' by information alone, people could become sober by studying about it. Sobriety is more difficult to achieve, given its association with self-esteem, emotional triggers, and deep emotions.
Is Experiential Therapy Effective?
Studies have revealed that when administered properly, experiential therapy can play an important role in addiction treatment. Because addiction negatively impacts a person's physical, emotional, and spiritual health, experiential therapy focuses on the emotional and spiritual aspects of recovery, allowing people to express their emotions rather than consuming or using drugs. By working through negative emotions and comprehending them, you may move on to more positive emotions such as forgiveness, love, and inner peace.
Benefits of Experiential Therapy in Addiction Treatment
Addiction can be a tough battle, and an experiential therapy program can provide many benefits. The following list outlines some of the common advantages of this therapy:
Team Building
Adventure therapy activities frequently require cooperation and teamwork with other people. In addition to requiring communication and trust, these activities are often improved by working with others. For instance, team-building activities can help improve skills that can positively impact other areas of life.
Stress Relief
Physical activity can help lower stress, and experiential therapy activities can provide a great physical release. These activities may also assist in developing the skills necessary for self-esteem improvement. Recovering from drug addiction, in addition to feeling good about oneself and learning how to handle daily challenges in a productive manner, can support recovery.
Impulse Control
A person who engages in experiential therapy might gain a better grasp of cause and effect. They might become more aware of how their decisions impact outcomes. This could assist them in their battle against addiction. Impulsiveness is also an important aspect of minimizing the risk of future relapse.
Elevated Mood
Those with addictions are particularly at risk for severe mood swings. Physical activities can alter brain chemicals to promote peace and contentment. In addition, those who participate in these activities may find that they experience fewer episodes of anger, sadness, and anxiety. A more positive outlook on life can help those struggling with addictions cope with cravings more easily.
Improved Health
People with addictions often suffer from health problems as well. Long-term addictions may result in poor immune function, vitamin deficiencies, weight problems, and cardiovascular disease. With experiential therapy, physical health may be improved over time in a variety of ways.
Does Insurance Cover Experiential Therapy?
Coverage for experiential therapy should be at least partially provided through health insurance when used as part of a rehabilitation treatment plan. Your coverage provider will determine whether this is the case. Under the Affordable Care Act, all health plans sold through the Health Insurance Marketplace must provide 10 essential health care services, including mental health and substance abuse services.
Experiential Therapy at Asheville Recovery Center
Asheville Recovery Center offers a variety of experiential therapies to assist clients in expressing themselves as they recover from addiction. We've developed a unique, hybrid treatment method that combines traditional 12-step recovery with holistic rehabilitation. A wide range of services, programs, and treatments are available, including the Partial Hospitalization Program, Residential-style care, and outpatient rehabilitation.
The founders of Asheville Recovery Center and many of our addiction therapists have lived through substance abuse and are now enjoying life in recovery. They have a more thorough understanding of the difficulties of addiction and how difficult it is to overcome on one's own. If you or a loved one is suffering from substance abuse, our specialists are ready and willing to assist you. Please contact us today to learn more about our experiential therapies or any other treatments or programs that we provide.