Asheville Recovery Center's Alumni Community
One of the many perks of choosing Asheville Recovery Center as your treatment provider is that you become part of an ever-growing family. Our tight-knit alumni community hosts weekly alumni meetings, organizes fun group outings, and so much more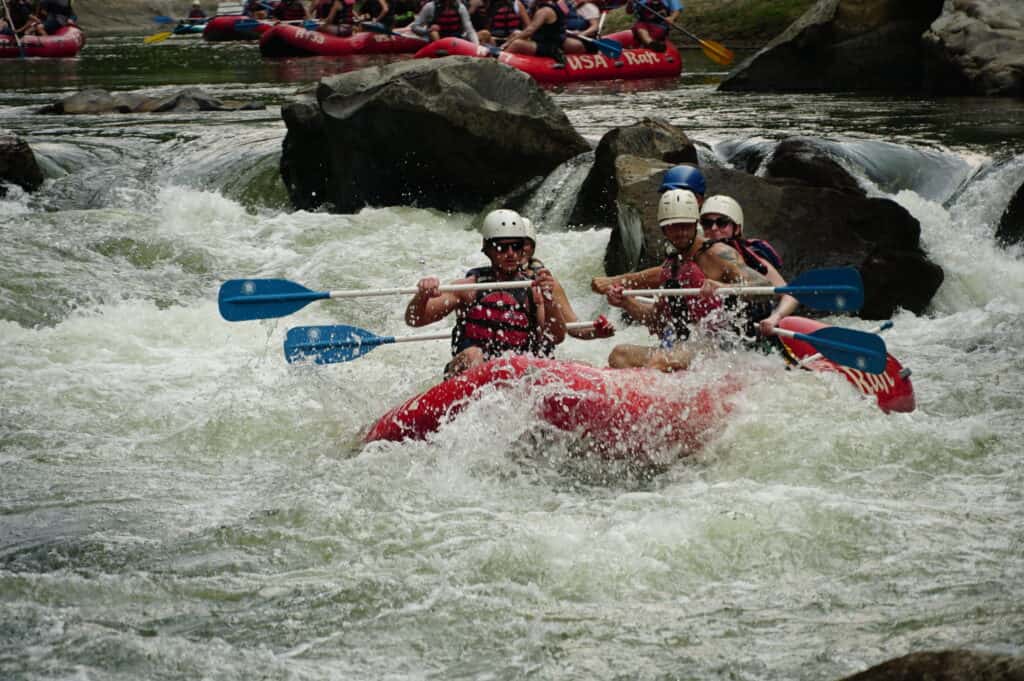 Asheville Recovery Center Alumni Department
Our team is composed of individuals who are in recovery themselves and believe in setting an example on how individuals can live successful, fulfilling lives after treatment. We are dedicated to helping former clients stay connected with us and our network, which extends into the larger recovery community both locally and at large. Check out our Asheville Recovery Center Alumni Facebook page for event updates, service opportunities, or to simply check in with us and your friends!
Components of Asheville Recovery Center's Alumni Program
Two of the best ways to stay connected to your recovery family is to join the Asheville Recovery Center Alumni Facebook page, or to participate in our weekly zoom meetings every Saturday at 10:00am.
Community gatherings and meetings
Bi-monthly Newsletter with Alumni spotlights
Activities like paintball, hiking, annual 5k, and reunion events
Service opportunities such as participating in food drives and peer support
Returning to the treatment center as a guest speaker to share success stories
Participation in non-local alumni chapter events for those that do not live in Asheville
Our Alumni Mission Statement
Staying engaged with your recovery after treatment may present obstacles, and transitioning back into independent living and all of its responsibilities can be challenging; however, we at Asheville Recovery Center believe in the importance of staying connected after completing any of our treatment programs.

Building relationships with others in recovery and forming a support network is a strong defense against relapse and the goal of our Alumni program is to facilitate those connections. An alumni program for those in recovery serves as the perfect aftercare network for those who are practicing long-term sobriety and are looking for continued encouragement.

The recovery process is an ongoing journey that never ends and Asheville Recovery Center is here to support you every step of the way.