Addiction Treatment Center in Asheville, NC
When you struggle with addiction, the first step toward recovery is recognizing it. The next step is locating a facility for addiction treatment in Asheville that will help restore your health, well-being, and happiness.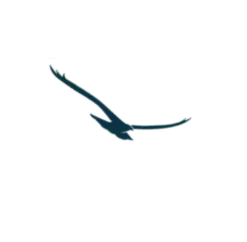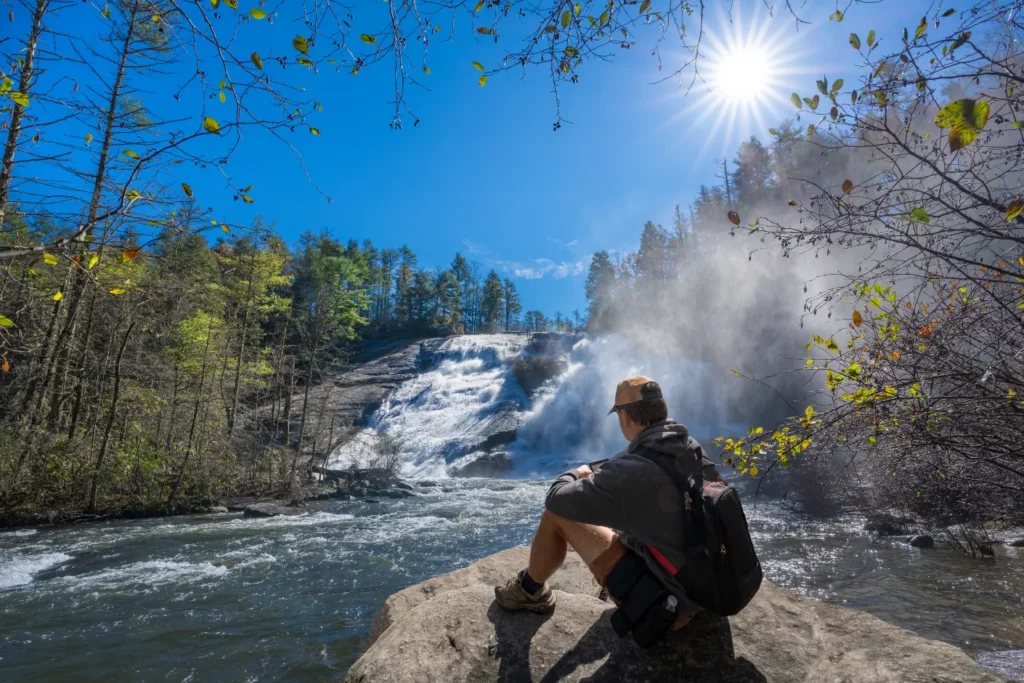 Our team at Asheville Recovery Center is committed to your health and well-being. Our mission is to make recovery from alcoholism accessible and achievable for you. In order to provide our clients with the finest and most extensive care, we work hard to provide only the highest quality services. The goal of our alcohol rehab program is to ensure that each of our clients receives the care they need to overcome alcohol addiction and addresses the whole person, not just the addiction. If you're battling alcoholism, know that there is always hope for you at Asheville Recovery Center.
Recovery from an addiction is not simple. You'll need a lot of willpower and self-discipline to maintain long-term sobriety. However, you don't have to be alone. We at Asheville Recovery Center are here with you every step of the way and can help you reach recovery through our many addiction treatment programs and services.
Addiction Treatment Center Programs
There are many types of programs for addiction treatment in Asheville as well as substance use programs offered at Asheville Recovery Center, depending on the level of care a person requires. Effective substance addiction or drug abuse treatment comes down to a person's personal needs.
Detox Referral
Detoxification is a preliminary treatment that occurs in a clinical setting before more intensive therapy begins. The detoxification procedure removes harmful toxins and addictive substances, such as alcohol and/or drugs, from the body. We at Asheville Recovery Center are affiliated with detox clinics in the Asheville area and can easily refer you or a loved one to a reputable detox center if needed before treatment begins.
Partial hospitalization programs (PHPs) are frequently referred to as day programs. These full-time programs allow individuals seeking treatment to receive intensive care comparable to residential treatment but return to a sober living environment at night. It has the same components as inpatient full-time residential programs, and it can be equally as effective for the right candidate. Individual, group, music, and art therapy, as well as support groups and counseling, are just some of the options provided by our PHP.
IOPs are intensive outpatient rehabilitative programs in which clients participate in part-time outpatient treatment. Unlike inpatient or residential programs, you don't have to reside in a rehab facility while undergoing IOP. You simply report to the facility a few days a week, attend sessions, and then go home afterward. An intensive outpatient program is ideal for individuals who don't need around-the-clock medical attention. Someone who has finished a PHP and is learning to reintegrate into society, for example, might benefit from this sort of program.
A person's post-treatment support is known as aftercare. It includes everything a person needs to stay clean once they have finished their treatment. It also refers to the collective strategy to support and assist recovering addicts in building new lives. Aftercare at Asheville Recovery Center provides clients access to all services they had while still in treatment such as therapy, 12-step programs, and medication management.
Dual Diagnosis
Addiction and mental health issues are frequently present at the same time. This condition is known as a dual diagnosis. An integrated treatment plan that addresses both issues as interconnected issues is needed for individuals with a dual diagnosis. Asheville Recovery Center's dual diagnosis treatment can help you achieve the fulfilling and healthy life you deserve by treating addiction and co-occurring mental health issues.
Download Our Free E-book!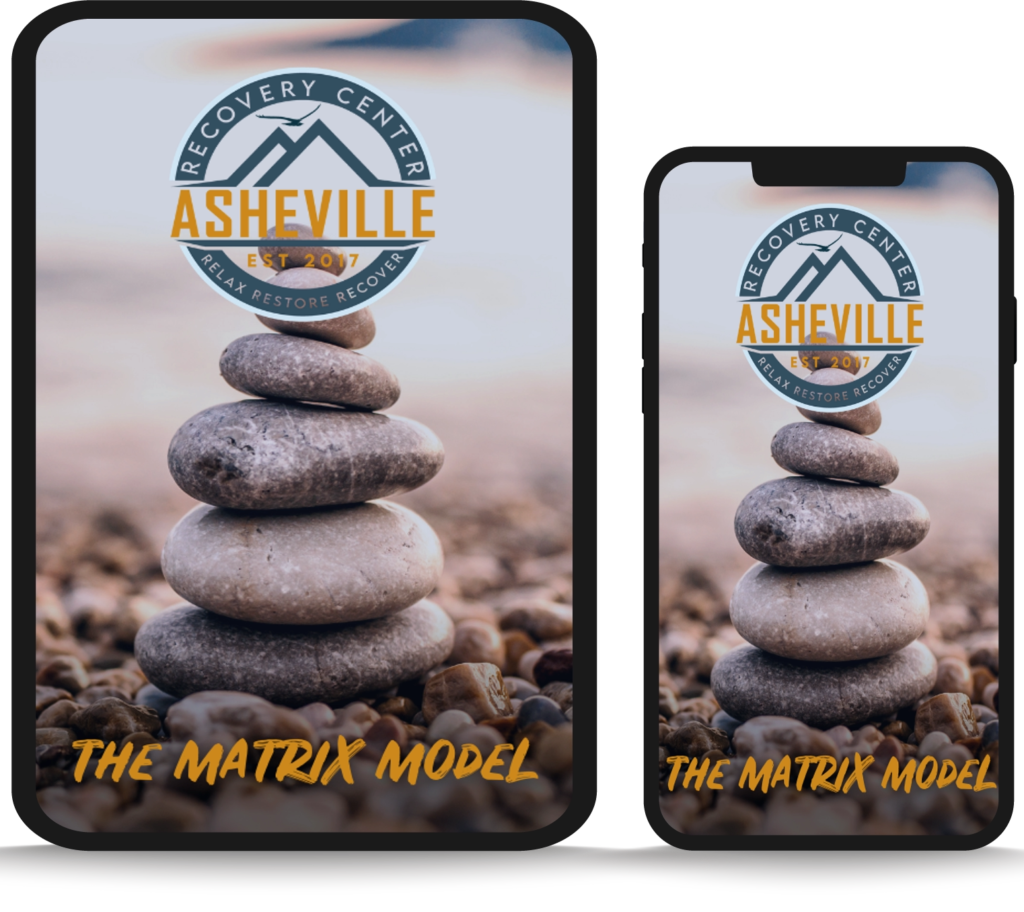 Sober Living Referral
A sober living home is an excellent alternative for individuals to get the assistance, compassion, and accountability of their peers and an addiction specialist as they reintegrate into society. If you need a gender-specific sober living facility as a post-treatment care provider after you leave Asheville Recovery Center, we can connect you with a caring institution that will address all of your recovery requirements.
Therapies Used in Addiction Treatment in Asheville
A patient's road to recovery includes substance abuse treatment therapy. Patients may benefit from our wide range of therapy options in order to heal. Patients who seek substance abuse treatment gain knowledge about their addiction, relapse, and recovery processes, as well as how to build and maintain a supportive recovery network. Treatment also helps patients examine their motives, triggers, and warning signs for substance abuse that they may not have recognized.
Our addiction treatment center involves a collaborative relationship between the client and clinician, where communication and mutual respect are key. The therapeutic relationship develops when the client and clinician meet to create a plan for overcoming the client's addictive behavioral patterns and pursuing a healthier and happier lifestyle. The clinician opens the door to the client's personal experiences in individual therapy in order to help them confront their demons, conquer their worries, and move on with their lives.
Group therapy, as the name suggests, is when two or more individuals work with a therapist at the same time–rather than a person in recovery working one-on-one with a therapist–to receive treatment. While one participant in a therapy group takes turns talking about their problems, issues, experiences, and objectives, others listen and provide support or input. Group therapy may be tailored to a particular addiction or substance abuse treatment goal, such as avoiding or recognizing triggers, or it may be more general, such as how to handle difficult family, peer, work, and other social relationships.
Family therapy combines a therapist with family members to improve communication and resolve family issues and problems. Family therapy improves communication skills and family dynamics by allowing people to express and process their emotions. Addiction is a family illness. Family support provided through therapy may play an essential part in addiction recovery for both the individual and the family as a whole.
Our addiction treatment center is based on science, evidence, or research is referred to as evidence-based therapy. Scientists and therapists in this setting employ heavily researched, science-backed strategies to address substance addiction. Evidence-based practices focus on clients' long-term success, and clients are motivated to become active participants in their recovery. They also help clients alter their addictive behaviors and thought processes by enhancing their life skills and their ability to handle future disruptions and cravings that may lead them to consume drugs or alcohol.
Substance abuse negatively affects physical health and well-being with addiction negatively impacts nutrition in two ways: it prevents healthy eating habits and it damages the physical body. In some cases, substance abuse may deplete nutrients from the body and lead to a deficiency. Nutritional therapy is an integral part of substance abuse recovery, and it is important to recognize its importance. At Asheville Recovery Centre, we provide nutritional therapy as part of our holistic rehabilitation program so that clients can make healthy dietary choices long after treatment is over.
Experts believe that physical activity may act as a healthy replacement for addictive substances. Exercise and drug misuse both affect the same areas of the brain, the reward pathway, which releases feel-good chemicals like serotonin and dopamine. Regular exercise may reduce anxiety, despair, and stress. Exercise also helps you distract yourself from cravings or weaken their intensity. Through exercise therapy, our clients can achieve both physical and mental health as they work towards recovery.
Adventure Therapy
Adventure therapy is a nature-based therapy that uses experiential, outdoor therapy to improve physical, social, spiritual, and mental health. The goal of adventure therapy is to improve physical, social, spiritual, and psychological well-being through nature, community, and daring activities. Adventure therapy can assist individuals, families, and groups in overcoming addictive behaviors or mental health issues. Adventure therapy is a highly efficient therapy, and our adventure therapists involve clients in a variety of excursions so that they feel mentally and physically refreshed for the duration of treatment.
Holistic therapies aim to heal the mind, body, and soul. Examples of this type of therapy include guided meditation, equine therapy, nature therapy, or yoga. Holistic therapies are effective on their own, however, efficacy is significantly increased when this therapy is combined with traditional talk or evidence-based therapies. Our therapists at Asheville Recovery Center are highly trained in guiding holistic sessions and work with each client to determine which holistic-based exercises would best suit them.
Why Choose ARC for your Addiction Treatment Center?
Choosing the right addiction treatment center for you can seem overwhelming. After all, addiction can easily turn deadly if left without the proper treatmentHowever, we at Asheville Recovery Center want to put your mind at ease. In choosing us, you are choosing a treatment center that features the following:
Individualized Care
At our center, you are not a number. Each person who comes to us for help receives individualized, effective treatment that is tailored to treat their specific wants and needs. Are you interested in participating in holistic therapies? No problem. Would you like to stick with more traditional, evidence-based treatments? You got it. We care about your treatment and your experience. Above all, we care about providing you with quality care that is going to yield the best results for life in recovery.
Effective Treatment
We utilize various evidence-based therapies and combine them with holistic practices that treat not only the addiction, but the person as a whole. Most treatment centers use a predetermined treatment track and apply it to each client with little to no knowledge of their history or current circumstances. They then wonder why relapse rates are so high. At Asheville recovery Center, our programs are effective, compassionate, and made to work for you, not the other way around.
Founded by Individuals in Recovery
Asheville Recovery Center is founded by individuals who have struggled with addiction, been in and out of treatment, and now live successful lives in recovery. During their  personal experiences with receiving addiction treatment, they realized what was missing from the standard program models, which is care that is both compassionate and effective. Therefore, they decided to develop an addiction treatment center in Asheville of their own based on what they know to be truly effective.
Addiction Treatment Center Location
Asheville, North Carolina is located in the heart of the Blue Ridge Mountains. Home to mild Winters, beautiful Summers and vibrant Falls. Clients who choose Asheville Recovery Center will be able to take advantage of our stunning locale through therapeutic hiking sessions, alumni rafting events along the river, and so much more.