Alcohol Rehab in Asheville, NC
When you're battling with alcohol addiction, it may seem like there is no escape, but you do not have to endure it alone. Asheville Recovery Center's alcohol rehab program can assist you in overcoming alcohol addiction and returning to the healthy, rewarding life you deserve.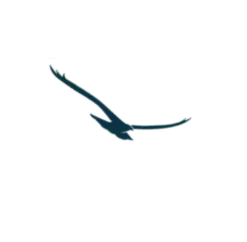 Our team at Asheville Recovery Center is committed to your health and well-being. Our mission is to make recovery from alcoholism accessible and achievable for you. In order to provide our clients with the finest and most extensive care, we work hard to provide only the highest quality services. The goal of our alcohol rehab program is to ensure that each of our clients receives the care they need to overcome alcohol addiction and addresses the whole person, not just the addiction. If you're battling alcoholism, know that there is always hope for you at Asheville Recovery Center.
Seeking alcohol addiction treatment is a difficult decision but, often, a necessary one. Addiction compromises an individual's relationships, livelihood, and health with the potential to destroy all. By getting alcohol rehab in Asheville, an individual will be given the tools needed to take back control of their life and recover with confidence.
Below are common questions asked in order to gauge if treatment is needed:
How many drinks do you have on a typical day?
How often are six or more drinks consumed on one occasion?
Is alcohol relied on in times of stress or hardship?
Is drinking often followed by regret?
Alcohol Rehab in Asheville, NC
Alcohol is easily accessible. Unlike illicit drugs, alcohol can be legally purchased at restaurants, convenience stores, grocery stores, or events. There is no challenge to getting a drink anywhere, anytime. Not only is it accessible, but it is intertwined with societal norms. For example, it is customary to partake in a champagne toast for a new bride and groom, or to cheers with a friend who just received a long-awaited promotion at work. Because alcohol consumption is so widely accepted, the line between drinking responsibly and drinking dependently is easily blurred. 
Alcohol addiction isn't just a desire for a drink, and it doesn't stop at the end of the week, happy hour, or a Saturday night out with friends. Alcohol addiction is much deeper, affecting the very core of the brain and how it processes the effects of alcohol.
Alcoholism is characterized by increased tolerance, meaning an individual gradually has to consume more alcohol in order to achieve a "buzz". Because of this developed tolerance, consumption becomes difficult to manage. Uncontrolled alcohol consumption is followed by physical dependency, an unwavering urge to drink alcohol.
Once dependency has been established, the brain's neurology is permanently changed. These changes in the brain chemistry nurture the individual's inability to refrain from drinking and, although they may be aware of the health risks of drinking, an alcoholic remains unable to control their compulsive drinking impulses.
Some signs of alcohol abuse are easily recognizable, but others may be more difficult to detect. This often depends on the severity of the addiction. For example, drinking heavily in private is often an indicator of an advanced addiction. This makes it difficult for family members or friends to intervene.
Common signs of a mild alcohol addiction are agitation, prioritizing alcohol above menial obligations, neglecting personal relationships, and disregard for appearance or hygiene, among others.
Which Treatment Program Is Right For You?
There are several addiction treatment methods used for alcohol rehab in Asheville. We'll find which of the below options work best for each of our clients following medical detox. It is imperative that detox is completed prior to beginning treatment of any kind, so we'll provide our clients with a partner organization that offers this service. Detoxing prior to treatment will ensure that the individual doesn't experience withdrawal symptoms, so the focus can fully be on treatment and getting better.
Alcohol Rehab Program
Of all the treatments offered at Asheville Recovery Center, the alcohol rehabilitation treatment track is the most effective in helping those struggling with an Alcohol Use Disorder (AUD) get freedom from alcohol abuse and finally get sober. When paired with your commitment to beat alcohol addiction, this program has the highest success rate. The alcohol rehabilitation program is beneficial primarily because:
It Allows Streamlined Focus
There is no outside distraction to keep the addict from meeting their goal. Gone are the stores and restaurants that were previously at their disposal and this new, temporary home won't have alcohol readily available like the addict's current home may have. The temptations for a drink are non-existent.
The Care is 24-7
We are here to support the addicts in our treatment program around the clock. There isn't a team at home help to help manage an alcohol addiction like the team at Asheville Recovery Center. The first few days of sobriety are often the most challenging, and we'll have a variety of qualified professionals on-site and available to help at any given moment.
The Program is Structured
While in the midst of alcohol addiction, an individual's day revolves around drinking. A formal alcohol rehabilitation program provides the client with much-needed structure that they didn't have when addicted. This structure helps clients develop healthy living and time management skills and teaches them the value of having structure in their lives long after treatment has ended.
What Methods Are Used During Treatment?
There are several addiction treatment methods used for alcohol rehab in Asheville. Because we believe firmly in the importance of individualized treatment, each client's detailed plan will be unique to them. The following are common therapies and programs that are utilized within an alcohol treatment program:
Individual and Group Therapy
Both therapies have specific benefits as they relate to alcohol addiction. Addressing traumatic situations, negative habits, and cognitive thinking is key, along with several other successful techniques backed by advances in mental health and addiction treatment. This is when underlying issues are typically revealed, and specific measures can be taken to ensure mental and emotional health and healing.
Group sessions differ from individual sessions. Being amongst other like individuals serves as a comfort for those struggling with addiction and reminds them that they are not alone.
Dual Diagnosis Treatment
Often, individuals seeking alcohol rehab in Asheville also suffer from some other kind of mental illness. This is known as dual diagnosis or a co-occurring disorder. Our clinicians and therapists are highly experienced in treating co-occurring disorders and utilize therapy and medication management to help clients struggling with this issue.
Family Counseling
Because alcohol addiction most likely affects family members, it is important that the families take part in the healing process. Many of our therapists specialize in family therapy and will help facilitate communication throughout the recovery process and will provide effective tools in how to communicate once treatment concludes.
Holistic Therapy
Our techniques have proven successful in the rehabilitation of all addictions, but we also realize the importance of considering alternative therapies that can support the recovery process. Our clients will have the opportunity to explore, yoga/meditation, and chiropractic sessions and many others to see if these alternative therapies have a positive impact on the rehabilitation and recovery process.
Other Successful Alcohol Treatment Options
While the alcohol treatment program has the highest success rate for alcohol rehabilitation in Asheville and we highly recommend this option, we do realize that it may not be the best solution for all of our clients. For this reason, we offer other recovery methods that have also proven successful.
Partial Hospitalization Treatment
Partial Hospitalization Treatment, commonly referred to as PHP, is a full-time program that allows the client to spend the daytime hours in treatment while still living at home. This is often the go-to transitional treatment following inpatient rehab. Treatment methods within a PHP include:
Group and Individual Therapies
Twelve-Step Facilitation
Holistic Therapy Options
If a client decides that this program best fits their lifestyle, the staff at Asheville Recovery Center will create a customized plan that works best for that person and caters to their specific needs. They will receive peer to peer support along with the guidance and support of supervisory behavioral technicians as healing from alcohol addiction begins.
Intensive Outpatient Treatment
As the partial hospitalization treatments come to close, at Asheville Recovery Center, we then transition you to Intensive Outpatient Treatment. This is a part-time program that allows more freedom for school, work or other healthy commitments that will support a life of sobriety.
The small group of peers – that we keep at no more than 45 individuals – ensures an effective client-to-staff ratio to meet the needs of each group member. This continued clinical support allows for both individual and group therapy as well as medical staff support for other treatment methods that were available in the partial hospitalization treatment programs. The flexibility that comes along with this program allows for the rebuilding of life skills and a productive, independent lifestyle while still supporting the needs of a recovering alcohol addict.
Call Our Alcohol Treatment Center in Asheville Today
We're here. We can be reached anytime, day or night. Your contact with us will remain 100% confidential. You can call us or simply fill out this contact form, and one of our experienced addiction specialists will reach out to you.
An addict should never feel left to battle their alcohol addiction alone. The beginning of a fulfilling life free from alcohol abuse starts with a simple step to reach out to the right alcohol treatment center. We are here for you. If you are seeking alcohol rehab in Asheville, call us today to get started. Sobriety is waiting, so let's get there, together.