Recovering from a drug or alcohol addiction can make a lot of people feel like they can never party or go to get-togethers again. The good news is, this isn't true.
In this article, we will give you ten amazing tips on how to throw a sober party you and your friends won't forget. And it won't be memorable because "things got crazy" or "you should have seen how many drinks Paul can drink." But rather because you were surrounded by loved ones who want to encourage and support your journey toward recovery.
What Is A Sober Party?
A sober party is a social gathering where alcohol and drugs are not consumed or are strictly controlled. The purpose of a sober party is to provide a safe and enjoyable environment where people can socialize, have fun, and connect with others without relying on substances.
Why Would You Need To Throw A Sober Party?
By taking the lead in throwing a sober party, you have better control over all aspects of the event, including who's invited, what food and drinks are served, and the type of fun everyone will have. Not only does this give you greater control, but it also allows you to create a safer and healthier environment for everyone.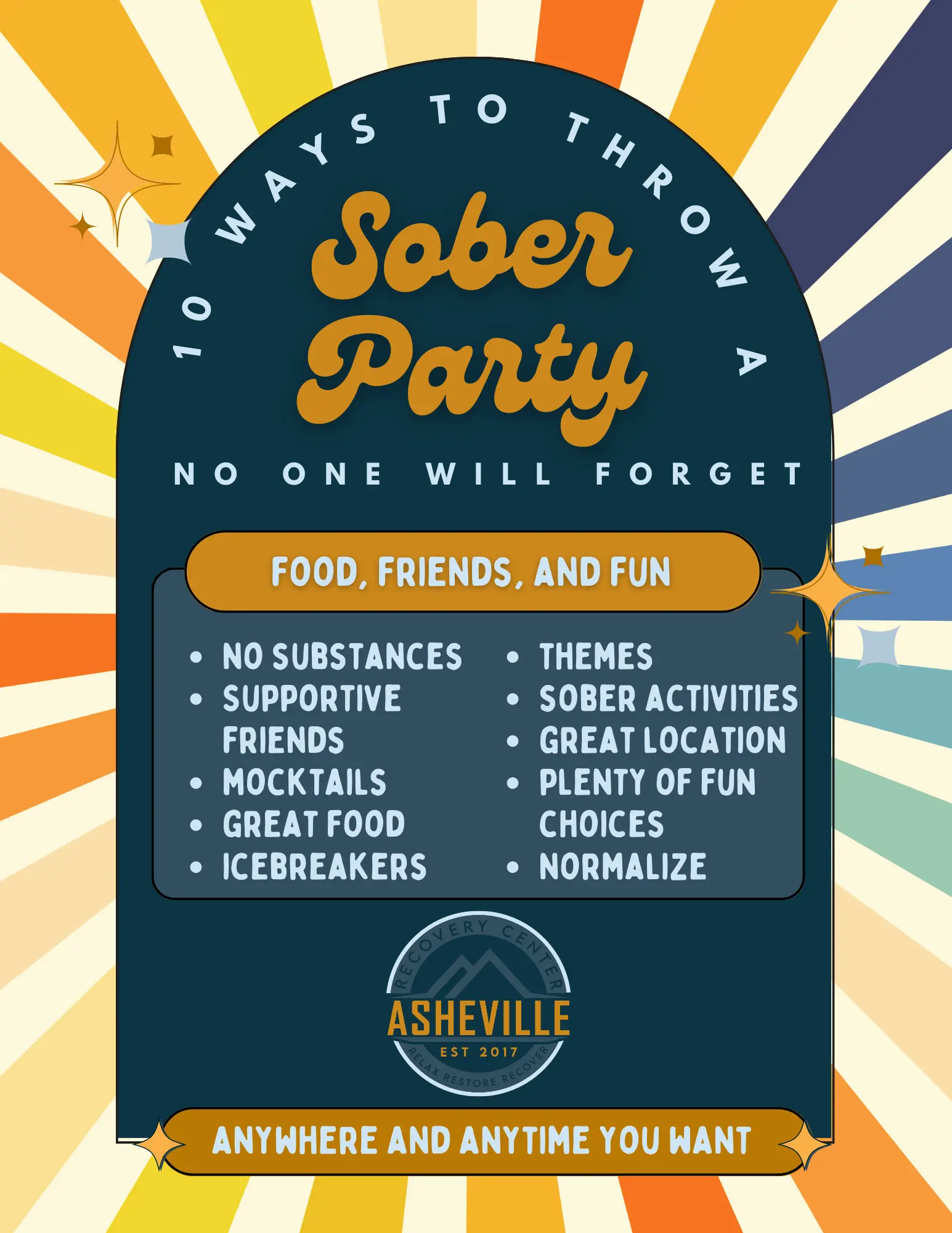 10 Sober Party Tips
Here are the top ten best ways to throw a sober party.
1. Be open with your guests and yourself
Before sending out invites for your sober party, take a moment to reflect and commend yourself for taking steps toward branching out and socializing without the need for drinks or drugs. Once you've made the personal decision to have a sober party, whether it's for yourself or someone else in recovery, you can start planning the event.
Send out invitations that explicitly state that alcohol won't be served, and invite friends to bring their own mocktails if you trust their taste in non-alcoholic drinks. It's also crucial to have conversations with your guests to ensure they won't be caught off guard by the lack of alcohol. Whatever your reasons, make it clear to your guests that alcohol use and other substances aren't welcome at your party.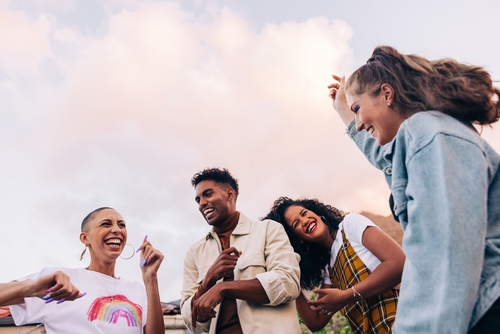 2. Invite supportive and sober people
When hosting a sober party, it's important to have a selective guest list to ensure that the event is safe and supportive for everyone. Avoid inviting anyone who isn't supportive of your recovery, teases you, is insensitive to your sobriety, or is known for peer pressuring others to drink or use drugs.
If you're celebrating a friend's sobriety, make sure everyone is abstaining from alcohol, not just the guest of honor. Invite new sober friends and those who support your decision to host an alcohol-free night. By bringing sober people and supportive friends together, you can demonstrate to all your guests that you care about their well-being, and by accepting your invitation, they show that they care too.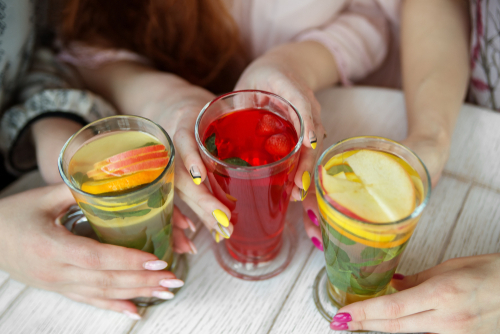 3. Make alcohol-free mocktails together
Sobriety doesn't mean you can't make tasty drinks with your friends, and a sober party is a perfect place to practice your mocktail skills. In case you've never heard of them, mocktails are non-alcoholic cocktails, typically made with a combination of juices, sodas, syrups, and other non-alcoholic ingredients that create a flavorful and enjoyable drink. These fresh and fun drinks are a great option to showcase your creativity and share laughs if you make a mess.
Use fresh ingredients and cater to dietary restrictions., such as gluten intolerances. Some mocktail ideas include non-alcoholic sangria, virgin mojito, and a blushing Arnold Palmer.
We always recommend mocktails over non-alcoholic beers or spirits that come in cans or bottles. Even though these drinks don't contain alcohol, their resemblance to the real thing could bring back memories or cravings in your guests. Always consider who's coming to your sober party, and try to cater to everyone. This could also mean that several guests aren't comfortable with mocktails. That's okay because soda, juice, seltzer water, and just plain water are totally acceptable drinks at a party.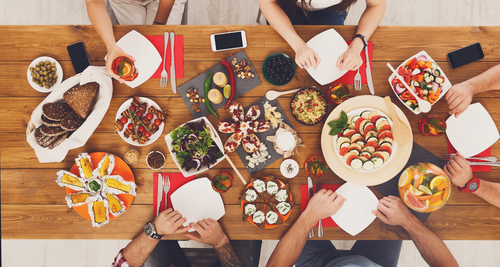 4. Get crafty with food
Traditional parties tend to rely on both alcohol and food, and the food choices can suffer because of the budget toward alcohol or drugs. A sober party is a good opportunity to break out your recipe books and get cooking.
Consider easy options like chips and dips, fruit platters, and miniature versions of your favorites. Or, if your loved ones are foodies, make it a potluck and have guests bring their favorite treats to share. If you want to go all out, consider a four-course dinner party or catering.
5. Break out icebreakers
If you're having a party with old and new friends, chances are that not everyone knows each other. For those in recovery, attending a party without drinking can be challenging, as alcohol and drugs were often used as social lubricants to help people feel more comfortable talking to others.
To break the ice and get the conversation flowing, it's important to plan some fun introductory activities that will help everyone get to know each other. The goal is to create a comfortable environment that will encourage everyone to socialize without relying on alcohol or drugs.
6. Pick a theme
Hosting a themed party is a great way to keep guests entertained without relying on alcohol. This approach not only provides a conversation starter but also takes the stress out of planning since everyone knows what to expect. You can ask everyone to dress accordingly or plan around a unique party theme, such as taco night or an ugly sweater party, complete with prizes for the tackiest sweater. Choosing a theme also makes planning food easier.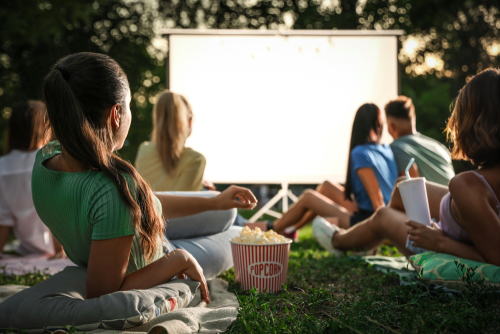 7. Include fun sober activities
Plan fun activities or party games at your sober party based on your guest list. Adult party games can be just as fun without alcohol, but make sure to clarify the rules with a large group. Engaging in these activities can stimulate the brain in a more significant way without the effects of alcohol. When planning a sober party, aim to make it distinct from a typical alcohol-infused one by choosing fun activities that don't just remind you or your guests of a drunken night.
Here are a few fun party ideas.
Have a movie night or host a viewing party for a popular television show
Organize a BBQ and play outdoor games like corn hole or giant Jenga.
Invite friends for a game night with cards or a popular board game.
Have a karaoke party
Throw a dance party under a disco ball
8. Choose the right place and time
Most people associate drinking alcohol with late-night bar-hopping or clubbing, and the majority of drunk drivers are on the road between midnight and three in the morning. To avoid the dangers of partying late at night, consider throwing your sober party earlier in the day or evening. Timing is crucial, and a midday party or brunch might be easier for everyone to sign on with.
When choosing a location for your sober party, consider taking it elsewhere if you're uncomfortable hosting it at home, like a park, the beach, a clubhouse with a pool, or an amusement park. However, make sure the location you choose doesn't serve alcohol to avoid any potential slip-ups.
For example, hosting a party at a bowling alley may seem like a great idea until guests start buying pitchers of beer. Hosting the party at your home might even remind your guest of wild house parties with dangerous late-night driving. This can affect your relationships with the sober friends you invited and defeat the purpose of having a sober party. Therefore, be mindful of your chosen location and ensure it aligns with your intentions.
Read more: The Rise Of Sober Bars
9. Offer plenty of choices
To boost your sober party, provide your group of friends with various options throughout the event, including beverage options. It's not necessary for everything to be a mocktail. Beverages such as plain water, sodas, or even fun teas and juices can be served at a sober party. Additionally, your health-conscious friends who are not sober may appreciate a makeshift juice bar as a refreshing alternative to alcohol.
Allow your guests to make their own choices regarding what they want to consume or participate in. It's essential to remember that not everyone will want to participate in the planned icebreaker game, particularly introverts. By providing options, you can increase their level of comfort and ensure the success of your sober party.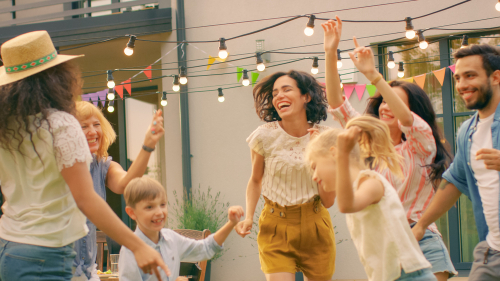 10. Normalize your sober party
Normalize the idea of a sober party by avoiding making a big deal of it, as it should be treated as a normal occurrence. Sobriety should be celebrated, as it promotes a healthy lifestyle and a positive social environment. These parties also break down the societal pressure to drink in social situations to fit in or show off how much you can drink or smoke.
Read more: How To Stay Sober In A Party Town
Contact Asheville Recovery Center
While we don't host sober parties, Asheville Recovery Center is happy to help individuals struggling with substance abuse and who need help finding addiction treatment. Our team of experts is happy to help you find a treatment program that aligns with your specific needs and goals. Contact us today to start your recovery journey.