What is Nature Immersion Therapy?
Nature Immersion Therapy, or Nature Therapy, has grown increasingly common within treatment centers in the past few years. This therapeutic approach stems from ecopsychology, a type of psychology that nurtures an individual's connection to the earth. Nature Immersion Therapy is typically comprised of various techniques and methods that involve an individual's presence within nature with the intention of improving an individual's mental or physical health. According to an article published by the National Institutes of Health, this approach has been found to be useful in the treatment of mental illness, assisting clients in their personal development, and in seeking personal identity by emphasizing a focus on bodily sensations in the present moment, thus encouraging individuals exposed to nature to be fully engaged.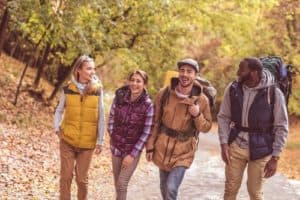 How Does Nature Immersion Therapy Work?
Throughout addiction treatment, clients are encouraged to partake in a variety of individual, group, and holistic therapies. Each of these therapies uniquely improve the client's behavioral patterns, decision making, and willfulness against cravings. During these therapies, Nature Immersion Therapy is typically introduced as an additional therapy choice. The Nature Immersion method of therapy is beneficial to many in addiction treatment as it successfully separates an individual from their familiar surroundings and the looming pressure that may come with maintaining sobriety. Group sessions often involve hiking, rock climbing, or yoga and give clients a chance to express themselves outside of a treatment facility setting. The physical exertion that comes with Nature Immersion Therapy also helps improve mood, relieve stress, improve energy levels, and promote relaxation. It is common for individuals in the early stages of recovery to experience extreme stress and/or depression. Nature Immersion Therapy combats this by naturally releasing endorphins, the "feel-good" hormone through exercise and time spent outdoors.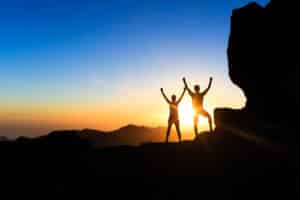 Is Nature Immersion Therapy Right for You?
With the volume of addiction treatment options, it is easy to be intimidated. If an individual is seeking treatment, it is important that they make an informed decision and consider all options so that they can enter the program best suited for them. Asheville Recovery Center offers Nature Immersion Therapy through its treatment facility in addition to many other therapeutic methods. Clients of the mountain-style treatment facility frequently take advantage of the Blue Ridge Mountains here in beautiful Asheville and participate in group hikes along the parkway. All-in-all, the most important facet of addiction treatment is that the individual feels safe and that the treatment is tailored to their needs. If you are unsure which treatment is right for you, call Asheville Recovery Center and speak with an addiction specialist today.