What is Motivational Interview Therapy?
Motivational interviewing is a therapeutic method that assists clients in channeling the motivation they need in order to change their behavior. This form of therapy practices functionality and compassion as it acknowledges the difficulty in making life changes.
In motivational interviewing, the therapist is accepting and patient while providing clarity so that the client may be able to realize personal goals and formulate a plan of action. According to the Substance Abuse and Mental Health Services Administration, motivational interview therapy is an efficient way to interact with substance-using clients that can help resolve the ambivalence that prevents clients from realizing personal goals. This form of therapy is often initially used with individuals who are unwilling and resistant to help or change. Upon completion, motivational interview therapy is often followed by more traditional forms, such as cognitive-behavioral therapy.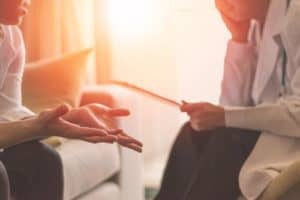 How Does Motivational Interview Therapy Work?
This talk therapy is client-centered and ensures that the participants work together to evoke positive change, rather than a therapist simply dictating to the client. During motivational interview therapy, the therapist relies on the following five principles:
Express empathy through reflective listening. This allows the client to feel comfortable in knowing that the therapist is not passing judgment, rather listening and presenting possible alternatives.
Develop discrepancy between clients' goals or values and their current behavior. The therapist assists clients with differentiating between their current reality and what they want to be like in the future or how they want to change.
Avoid argument and direct confrontation. If a client becomes confrontational, the therapist should not try to enforce change since it could further damage progress. Rather, the therapist should try to reshape the conversation, thereby centering the conversation around the client's feelings.
Adjust to client resistance rather than opposing it directly. There may be times when a client becomes resistant to therapy or dismissive towards the therapist. In these situations, the therapist must meet this resistance with professionalism and reassure them that change is not being forced on them and that it is ultimately the client's choice.
Support self-efficacy and optimism. It is important for the client to develop a sense of self-sufficiency. By recounting the client's strengths and successes, their confidence is improved as well as their belief that they are capable of change.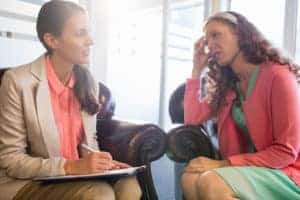 Is Motivational Interview Therapy Right For You?
With the volume of addiction treatment options, it is easy to be intimidated. If an individual is seeking treatment, it is important that they make an informed decision and consider all options so that they can enter the program best suited for them. Motivational interview therapy is offered at most addiction centers and psychiatric clinics. This talk therapy is mild in nature and, oftentimes, necessary to move forward with treatment. It is important to remember that the purpose of motivational interview therapy is to nurture acceptance while preparing the client to be self-sufficient and capable of making better choices. The most important facet of addiction treatment is that the individual feels safe and that the treatment is tailored to their needs. If you are unsure which treatment is right for you, call Asheville Recovery Center and speak with an addiction specialist today.