Adderall is a highly addictive amphetamine that is only obtainable through a prescription. Many think that prescription medications are less likely to be misused or abused, but that is not the case; especially with Adderall. This blog aims to educate you on how to get Adderall addiction treatment, the signs of Adderall addiction, the scope of prescription misuse in the United States, and how to get further help if you or a loved one is struggling with this addiction.
History of Adderall
During the 1950s and 1960s, Obetrol was a popular prescription stimulant promoted as a weight loss aid. In 1973, the Federal Food, Drug, and Cosmetic Act was passed and, to adhere to its guidelines, the manufacturers of Obetrol had the drug reformulated with the use of amphetamine replacing methamphetamine. The drug was eventually marketed as an Attention Deficit Hyperactivity Disorder (ADHD) treatment drug and adopted the brand name "Adderall" in 1996.
Today, Adderall is a Schedule II prescription drug classified as a central nervous system (CNS) stimulant and is often misused. College students in the United States rank the highest in Adderall misuse due to its ability to sharpen focus and fight fatigue. Adderall is the 27th most prescribed drug in the U.S. with over 24 million prescriptions written in 2017 alone.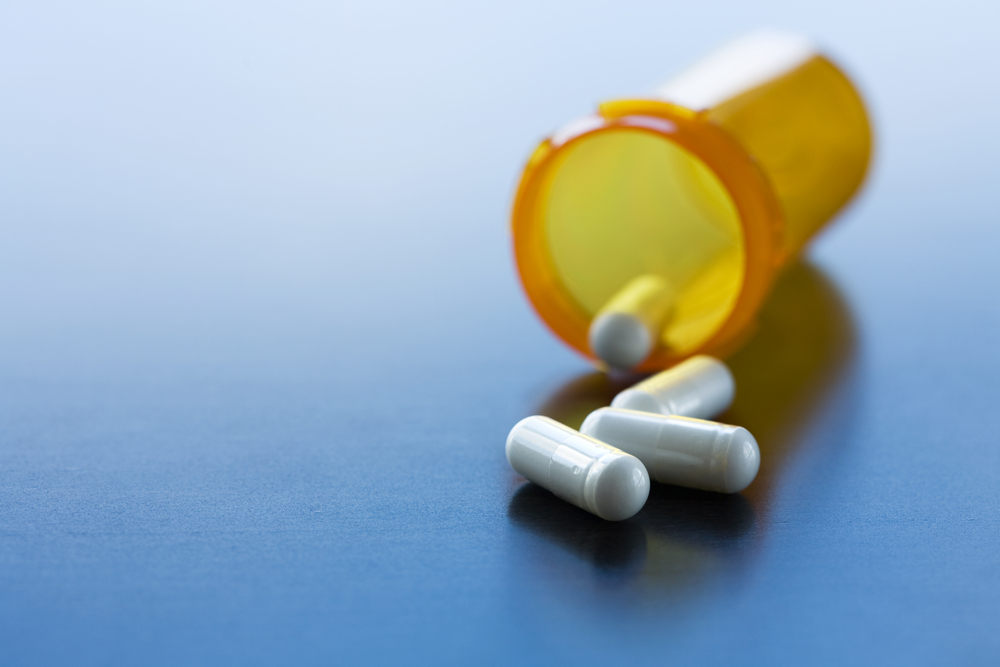 The High and Adderall Addiction Treatment
Adderall is typically taken orally but can also be snorted or injected (rare). Adderall does not generate a high if taken as directed; However, if abused or unprescribed, Adderall produces a high in which the user experiences:
Increased concentration
Improved reaction time
Improved memory recall
Confidence
Sociability
Increased energy
Improved endurance and strength
Side Effects of Prolonged Adderall Use
Long-term, unprescribed Adderall abuse can cause lasting effects and irreversible damage. Adderall side effects in females are the same as Adderall side effects in men. Such side effects include:
Paranoia
Anxiety
Abdominal pain
Weight loss
Serotonin Syndrome
Heart arrhythmia (irregular heartbeat)
Seizures
Dangers of Leaving Adderall Abuse Untreated
Physiological and psychological effects of Adderall abuse can result in a wide range of health issues, ranging from minor to deadly, when abused over a long period of time. Depending on how long a person has been taking Adderall, how frequently they are taking it, and how old they are, the effect it has on their mood and emotions will vary. Those who abuse Adderall for a long period of time may experience mental, emotional, and physical issues.
Mental Health Issues
According to the National Institute on Drug Abuse, abusing Adderall can negatively impact mental health, as it impacts brain function. Abusing Adderall can cause serious mental health issues in some individuals, lowering brain chemicals like dopamine, as well as causing the following:
Anxiety
Paranoia
Depression
Psychosis
Personality Changes
According to American Addiction Centers, Adderall works by concentrating on certain receptors in the brain (norepinephrine and dopamine receptors, in addition to epinephrine receptors in the adrenal gland). Concentration and focus are initially experienced when taking Adderall, and these are generated by the release of hormones throughout the body.
However, long-term Adderall abuse can lead to poor concentration, withdrawal, and disinterest in the world around them. Abuse of the drug is more likely to develop when it is used irresponsibly and not administered as directed. As users develop a higher tolerance to Adderall, they may need to consume greater amounts to obtain the same impact.
Heart Issues
The National Institute on Drug Abuse warns that Adderall may cause a rise in blood pressure, heart rate, and breathing rate as well as a reduction in blood flow. The Food and Drug Administration (FDA) has warned that Adderall may be associated with severe heart problems. According to the FDA, people taking Adderall are at an increased risk of:
Heart Attack
Coronary artery disease
Stroke
Adderall Use in the United States
According to the U.S. National Institutes National Library of Medicine, The majority of misuse of prescription stimulants has focused on undergraduate college students. The nonprescription use of stimulants has increased in this population, to the extent that the misuse of prescription stimulants is second only to marijuana as the most common form of illicit drug use among college students.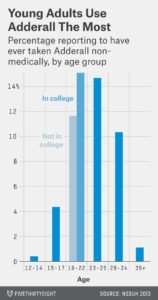 Adderall Addiction Treatment
Part of Adderall addiction treatment helps teach that Adderall is a highly addictive and life-threatening substance when abused; therefore, it is extremely important to seek help immediately if you or a loved one is struggling with this addiction or Adderall symptoms. At Asheville Recovery Center, treatment specialists utilize a 12-step program and practice holistic rehabilitation. 
Services at the center include:
 Partial Hospitalization Program – At Asheville Recovery Center we offer a partial hospitalization program for clients who need post-residential Adderall addiction treatment as well as for clients who need primary Adderall addiction treatment but are unable to enroll in inpatient programs. Our PHP track offers a variety of therapeutic services and benefits to individuals in early recovery from substance addiction.
Our day program is full-time, offering all of the clinical hours provided in residential treatment (from 9 am to 5 pm) with the benefit of allowing clients to return home to a structured sober living environment at night. This gives individuals the opportunity to build a community of peers and practice life skills, such as cooking, cleaning, and self-care, while still participating in immersive and intensive clinical addiction and trauma treatment.
Outpatient Rehabilitation – During intensive outpatient treatment, clients live at home or in a sober living residence which can help keep them accountable for their recovery commitment. Our staff coordinates with local, reputable sober living homes to ensure that our clients are living in a safe place and that their needs are being met, even when they are not at clinical sessions. During this time, clients are also encouraged to become involved in local twelve-step fellowships, to find sponsors, and to begin working the steps of recovery through participation in these groups. IOP is a place where clients can process their experiences in twelve-step fellowships and support one another in those individual journeys.
Addiction is difficult to overcome alone. If you feel that you or a loved one is struggling with Adderall abuse, our specialists are on standby and ready to help. Call (828)383-0784 and speak with an addiction expert today.