We often read news stories and journal articles about a parent addicted to opioids. We may talk to people who are trying to get their spouse to get help for their opioid addiction. However, we don't often hear stories about people whose elderly parents are addicted to opioids. However, consider that people have been prescribed addictive opioids for the past twenty or thirty years. It's not so surprising to find that many a parent addicted to opioids and other dangerous drugs.
The elderly addicts seem to slip through the cracks when it comes to diagnosing or noticing opioid addiction. Many of our elderly parents are housebound. They are retired so have no real need to get up at a certain time or maintain a certain schedule. If they live alone, we have no occasion to see how they are living their lives unless we visit. Their opioid addiction may go unnoticed until the problem is almost beyond repair.
Is Your Parent Addicted To Opioids? We Can Help
You may have elderly parents who has been taking opioid painkillers for a long time. It's possible they may have developed an addiction to the drug. It's important to monitor how much of the drug they take. You also need to find out whether they are taking drugs other than what is prescribed. In this day and age, drug dealers don't look like they do in the movies. Your mom or dad could be getting opioids from people at church or even their neighbors.
An Opioid Addiction Treatment Center in Asheville, North Carolina Can Help
Regardless of how old your mom or dad is, if they are suffering from an opioid addiction, they need help. Opioid addiction treatment centers in Fayetteville, NC can help all addicts. Treatment is the best way to overcome an opioid addiction. It is almost impossible to quit drugs on your own. The withdrawal symptoms are so extreme and uncomfortable that most people succumb to a relapse within hours or a day.
If your elderly parent is addicted to opioids, convincing them to get help will be very difficult. It's hard to tell our parents what they need to do no matter how hard we try. They think they know what's best and they are not going to want to listen to their kids. This is especially true if you're telling them they need to go get help for a drug addiction.
Older people develop habits over the years. They are very reluctant to change these habits. They certainly are not going to want to be accused of being a drug addict. The elderly still think of back-alley intravenous drug users when they think of an addict. It's important that you have a compassionate and experienced counselor talk to them about their addiction. They will need to hear it from a third party if you expect to get them to agree to treatment.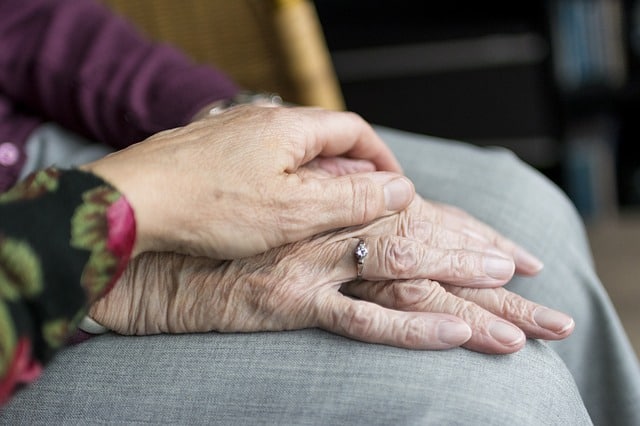 Opioid Addiction in Asheville, NC Doesn't Discriminate
Anybody in Fayetteville, NC can become addicted to opioids. Addiction doesn't discriminate by age, race or sex. It doesn't matter that someone is elderly – they can still become addicted to opioids. This is just proof of how addictive the drugs really are. Our parents may have to get knee or hip surgery. They are given opioids for the pain after surgery. They continue to take the pills longer than they should. The next thing they know, they're taking them all day every day. Their prescription runs out before they are due for a refill. They end up turning to neighbors or people they know to get the drugs in other ways.
A lot of prescription drug dealers in Fayetteville, NC prey on the elderly. Some depend on the elderly to supply them with their drugs. Others depend on the elderly to purchase their drugs. If your parent falls into either category, you have a big problem. If your mom or dad is addicted to painkillers, you need to get them help. Elderly people have issues such as heart disease, high blood pressure, and diabetes. The last thing they need to do is compound this with opioid addiction or withdrawal.
Rely on the medical professionals at a Fayetteville opioid addiction treatment center for help. They can offer compassionate and skilled care to get your mom or dad better. The last thing you want to do is embarrass your parent by forcing them to get help. The experienced counselors will be able to help you convince your parent that treatment really is the best option.