When it comes to paying for drug rehab, you have options. Blue Cross Blue Shield insurance plans typically provide some coverage for substance abuse treatment, but the specifics depend on your plan type and benefits. The good news is that there are affordable paths to getting your needed help.
High-end rehab facilities catering to celebrities and executives typically charge between $50,000 to $80,000 monthly for residential treatment. Most reputable rehab centers fall into this mid-range category, charging between $2,000 to $25,000 per month for residential treatment.
Finding the right rehab program goes beyond cost considerations. Choosing a facility that aligns with your specific needs and goals is essential. Factors such as the expertise of the staff, the availability of specialized treatment programs, and the overall environment of the facility can significantly impact your recovery experience.
What Is Blue Cross Blue Shield?
Blue Cross Blue Shield (BCBS) insurance comprises 35 independent companies that provide health insurance coverage in the U.S. If you have a BCBS plan, the specific coverage and costs will depend on which BCBS company services your state.
In the U.S., 1 in 3 Americans are typically covered by an individual or family BCBS insurance plan.
BCBS also offers employer-sponsored insurance plans specifically designed for federal employees.
The federal BCBS plan covers over 5 million federal employees, retired federal employees, and their families.
BCBS also provides international insurance plans for people living, working, or traveling outside the U.S.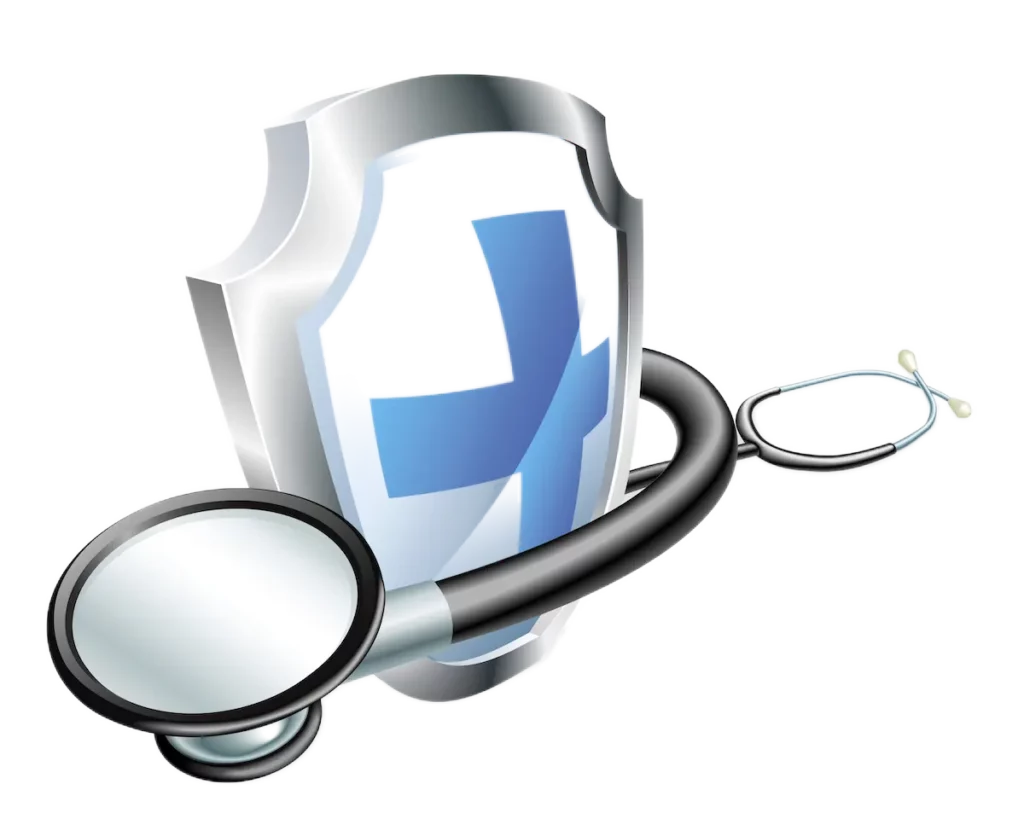 So, what exactly does BCBS cover?
BCBS insurance plans typically cover essential health benefits like:
Emergency services – Trips to the emergency room and ambulance rides.
Hospitalization – Stays in the hospital for surgery or medical care.
Pregnancy and maternity care – Doctor visits, childbirth, and newborn care.
Mental health and substance use disorder services – Counseling, rehab, and inpatient/outpatient treatment.
Prescription drugs – A percentage of the cost of generic and name-brand drugs.
Rehabilitative services – Physical therapy, occupational therapy, speech therapy, etc.
The specific coverage details and costs will depend on your individual BCBS plan. Many BCBS plans do help cover the cost of drug and alcohol rehab, especially if it's considered medically necessary by your doctor.
The best way to determine if your BCBS insurance covers drug rehab is to contact our admissions team directly. We will walk you through your plan details, coverage options, and potential out-of-pocket costs.
What Are the Coverage Levels and Plans for Blue Cross Blue Shield?
Blue Cross Blue Shield (BCBS) offers various health insurance plans at different coverage levels to suit your needs and budget. The levels range from basic to comprehensive.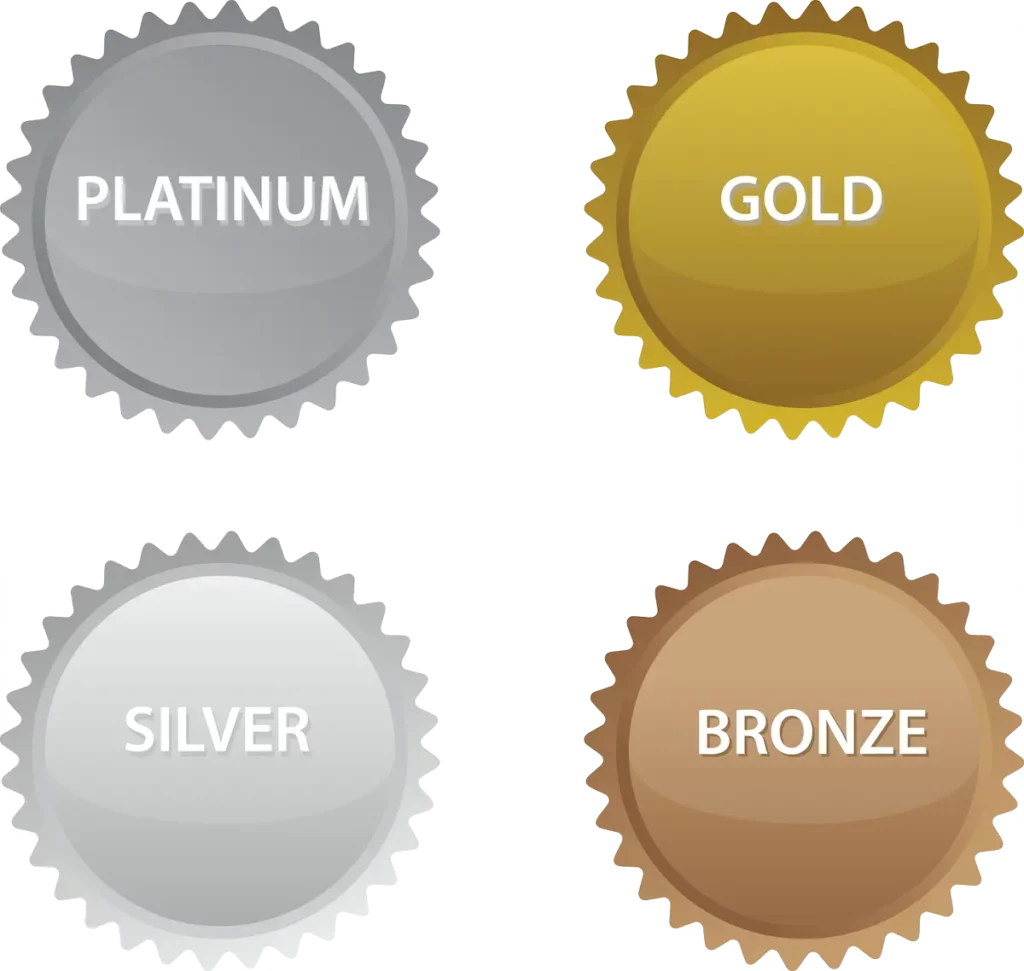 Bronze Plans
These are the most affordable plans but provide the least coverage, typically about 60%.
Deductibles are high but monthly premiums are low.
Best if you rarely use health services or want to keep costs down.
Silver Plans
Silver plans cover around 70% of your healthcare costs.
Deductibles are moderate and monthly premiums are mid-range.
A good choice if you use health services occasionally and want reasonable coverage.
Gold Plans
Gold plans provide substantial coverage at about 80%.
Deductibles are lower and monthly premiums are higher than Bronze or Silver plans.
Ideal if you frequently use health services and want extensive coverage.
Platinum Plans
Platinum plans offer the most comprehensive coverage at around 90% but have the highest monthly premiums and lowest deductibles.
Only available in some areas.
The best option if cost is less of a concern and you want maximum coverage.
The specific coverage percentages, deductibles, and premiums will vary in each state and plan. But generally, the higher the coverage level (Gold and Platinum), the lower your out-of-pocket costs when you receive care. The lower coverage levels (Bronze and Silver) have higher out-of-pocket costs but lower monthly premiums.
You'll need to compare the BCBS plans available in your area to find one that suits your budget and needs. Consider how often you or your family see doctors or need medical care. Then choose a coverage level—Bronze, Silver, Gold, or Platinum—that will adequately cover those costs without too high of a premium.
What Will Blue Cross Blue Shield Insurance Cover?
When it comes to covering the cost of drug rehab, Blue Cross Blue Shield (BCBS) insurance plans can help. The level of coverage will depend on your specific BCBS plan and policy. In general, you can expect BCBS to provide coverage for the following types of addiction treatment programs:
Inpatient/Residential Rehab
For inpatient rehab, BCBS will typically cover a portion of the total cost of treatment. The amount covered depends on your plan's deductible, copays, and out-of-pocket maximums. BCBS considers inpatient rehab medically necessary for severe substance use disorders.
Outpatient Rehab
Outpatient rehab programs are often partially or fully covered by BCBS plans. This includes:
Standard outpatient rehab: Usually, a few hours per week of therapy and counseling. BCBS will cover a percentage of the total cost after you meet your deductible.
Intensive outpatient programs (IOP): IOP provides 9-20 hours of treatment per week. BCBS usually covers a large portion of IOP costs.
Partial hospitalization programs (PHP): PHP offers 20 or more hours of treatment per week. BCBS will typically cover PHP at a similar rate to inpatient rehab.
The specific benefits and coverage offered by your BCBS plan will depend on the type of plan you have (e.g., PPO, HMO, POS, etc.). Be sure to check with your insurance provider directly to determine your coverage and out-of-pocket costs for drug rehab treatment. They can walk you through your plan and policy details so you know exactly what is covered before starting a treatment program.
While the costs associated with rehab can be high, don't let concerns over insurance coverage prevent you or a loved one from getting the necessary addiction treatment. There are always options to help make rehab more affordable. Speaking with a BCBS representative is the best way to understand your policy and find a treatment program that fits your needs and budget.
How Long Does Blue Cross Blue Shield Insurance Cover Rehab Programs?
There's no standard period that Blue Cross Blue Shield (BCBS) insurance will cover drug rehab services. Coverage depends on several factors, including:
Your specific insurance plan and what it covers for substance abuse treatment. Some plans may cover 30 days, 60 days, or 90 days of inpatient rehab, for example.
The drug rehab program you choose. BCBS is more likely to cover medically necessary programs provided by licensed professionals.
Your unique treatment needs as determined by medical professionals. The severity of your substance use disorder and recommended level of care will impact how long coverage may last.
Research shows that staying in treatment for three months or longer results in better outcomes. BCBS insurance plans that cover longer stays in residential or inpatient treatment offer the best chance of success. Outpatient programs, while often covered to some degree, may require you to pay some out-of-pocket costs.
Most BCBS plans offer coverage for substance abuse treatment to some degree, but many factors determine how much of the cost is covered, like in-network vs. out-of-network facilities, types of treatment, and limits on the number of visits.
If you or a loved one are struggling with addiction give us a call today. Asheville Recovery Center works with most major insurance providers including Blue Cross Blue Shield. Our goal is to provide high quality care for substance abuse, helping people to live a substance free life.