What Is Cognitive Behavioral Therapy?
Cognitive Behavioral Therapy, or CBT, is a therapeutic method that focuses on shifting behavioral patterns and thought processes. CBT is used in treating depression, anxiety, eating disorders, and substance use disorders due to the mental component they all share. Traditional, psychoanalytic forms of therapy are mainly used to diagnose individuals, whereas Cognitive Behavioral Therapy treats distress associated with the disorder and teaches individuals how to psychologically alter their behavioral dysfunction. Due to its success in treating disorders and vastly improving the symptoms associated, CBT is one of the most commonly-used therapeutic methods used today. By rewiring cognitive behavior, individuals are then able to develop healthy coping strategies, therefore improving emotional reactions and thought patterns.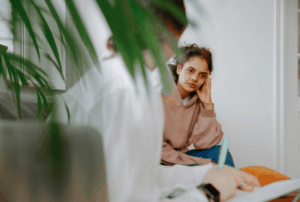 How Does Cognitive Behavioral Therapy Work?
Individuals involved in Cognitive Behavioral Therapy will develop the skills needed to identify and rectify hazardous behaviors. By applying learned skills and coping mechanisms, individuals gain the foresight to fight addiction as well as co-occurring problems that come with living life in recovery. An important component of CBT is the practice of anticipating problems and strengthening control over impulses. Other elements of CBT include developing craving awareness, weighing the positives and negatives of continued addiction, and nurturing healthy coping strategies for when the individual faces temptation after treatment. According to the National Insitute on Drug Abuse, Research indicates that the skills individuals learn through cognitive-behavioral approaches remain after the completion of treatment. Current research focuses on how to produce even more powerful effects by combining CBT with medications for drug abuse and with other types of behavioral therapies. CBT is offered at most addiction treatment centers and is available to individuals seeking either residential-style or outpatient treatment.
Cognitive Behavioral Therapy In Numbers
According to the National Center for Biotechnology Information, CBT is the most researched form of psychotherapy with no other form of psychotherapy shown to be systematically superior. CBT theories have been the most researched and are in line with the current mainstream paradigms of the human mind and behavior. The popularity surrounding Cognitive Behavioral Therapy stems from the large percentage of the population that struggles with cognitive-behavioral disorders. Today, there are over 20,000 scientific publications on CBT and its effectiveness.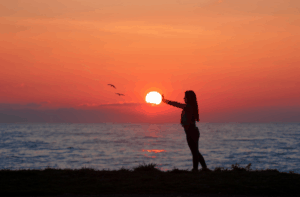 Is Cognitive Behavioral Therapy Right For You?
Due to the magnitude of addiction treatment options, it is easy to be intimidated. If an individual is seeking treatment, it is important that they make an informed decision and consider all options so that they can enter the program best suited for them. Being among the most popular psychological therapies, Cognitive Behavioral Therapy is offered at most addiction centers and psychiatric clinics. The therapy is mild in nature and, oftentimes, necessary to move forward with treatment. It is important to remember that the purpose of CBT is to reformat the destructive thinking patterns that led to addiction and replace them with healthy thinking patterns and coping skills.
Cognitive-Behavioral Therapy is also heavily relied upon when treating a dual diagnosis. The experts at Asheville Recovery Center are happy to refer you or a loved one to the best dual diagnosis treatment center North Carolina has to offer.  The most important facet of addiction treatment is that the individual feels safe and that the treatment is tailored to their needs. If you are unsure which treatment is right for you, call Asheville Recovery Center and speak with an addiction specialist today.