Alcoholism is a debilitating condition. When left untreated, this disorder has the potential to destroy relationships, cause financial ruin, and inflict irreversible, physical damage. Alcoholism is defined by the National Institute on Alcohol Abuse and Alcoholism as a brain disorder characterized by an impaired ability to stop or control alcohol use despite adverse social, occupational, or health consequences.
 Prolonged alcohol misuse permanently alters brain functioning, classifying alcoholism as a chronic disease that cannot be cured. 
Why is Alcoholism Incurable?
Like many substance addictions, alcoholism manipulates chemicals within the brain. When alcohol is ingested, neurotransmitters dopamine and serotonin are released at high levels. Associated with pleasure and reward centers of the brain, these neurotransmitters reinforce the user's urge to continue drinking. Over time, the brain inevitably becomes incapable of producing dopamine and serotonin without the presence of alcohol. As a result, the user is forced to increase alcohol intake to achieve these same feelings of pleasure and reward. 
Although an individual struggling with this addiction may eventually quit drinking altogether, brain functioning remains irreversibly altered. Fortunately, there are many treatment options available for those who wish to manage this disorder. Although alcoholism is a chronic disease, seeking professional assistance makes it manageable and allows the individual to lead a pleasant and rewarding life.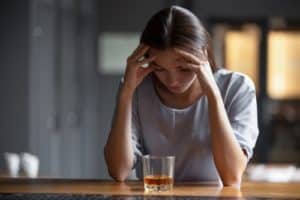 Treatments 
Similar to other chronic diseases such as arthritis or diabetes, alcoholism can be treated. The following services can help individuals manage their alcoholism and minimize the likelihood of relapse. 
Professional Addiction Treatment 
Alcoholism is a serious disease. Like other chronic illnesses, this addiction requires professional treatment and supervision. Immersion into a sober-living environment allows the afflicted individual to fully focus on attaining recovery, practice accountability among peers, and find solidarity within a group of likeminded people. Professional addiction treatment is also highly effective in preventing relapse. According to the Center for Health Care Evaluation, studies estimate that relapse rates range from 50 to 80% in the absence of addiction treatment. 
Behavioral Therapy 
A critical element in fighting addiction is locating its source. Behavioral therapy works to identify the source of addiction, whether it be a co-occurring disorder, trauma, or both. Individuals involved in behavioral therapy will develop the skills needed to identify and correct damaging behaviors. By applying learned skills and coping mechanisms, individuals gain the foresight to fight addiction as well as reject triggers and temptations that may occur upon entering into recovery. 
12-Step Program
A common and traditional therapeutic method, 12-step therapy typically addresses substance abuse and dependency. This therapy is organized into 12 steps that confront the cognitive process in which individuals decide to continue use. A unique component of this method is the acquiring of a sponsor. A sponsor is an individual who is an experienced member of the group whose job is to guide the new member through the 12 steps. A study conducted by the National Institute on Alcohol Abuse and Alcoholism states that an eight-year follow-up showed that 49% of individuals who attended a 12-step program remained abstinent.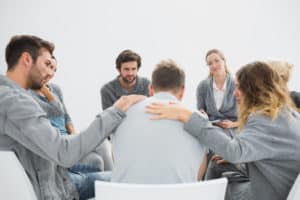 Asheville Recovery Center Can Help
Alcoholism is a devastating disease and you do not have to fight it alone. The founders of Asheville Recovery Center, as well as many of our addiction therapists, have struggled with addiction and now enjoy life in recovery. They understand the struggles of addiction and how difficult it is to overcome on your own. We are proud to the best alcohol rehabilitation North Carolina has to offer. 
At Asheville Recovery Center, specialists have combined various therapies, treatments, and 12-step approaches to develop an effective, hybrid model of treatment designed to fit every individual's unique circumstances. Services at the center include: 
Partial Hospitalization Program – At Asheville Recovery Center we offer a partial hospitalization program for clients who need post-residential treatment as well as for clients who need primary treatment but are unable to enroll in inpatient programs. Our PHP track offers a variety of therapeutic services and benefits to individuals in early recovery from substance addiction.
Outpatient Rehabilitation – During intensive outpatient treatment, clients live at home or in a sober living residence which can help keep them accountable for their recovery commitment. Our staff coordinates with local, reputable sober living homes to ensure that our clients are living in a safe place and that their needs are being met, even when they are not at clinical sessions. 
 If you feel that you or a loved one is struggling with substance abuse, our specialists are on standby and ready to help. As a quality alcohol treatment center in Asheville NC, our addiction experts are ready to help you take the first step towards recovery. Call (828)518-6996 and speak with an addiction expert today.