History of Alcohol
Alcohol has existed nearly as long as civilization, itself. Dating back to as early as 7000 B.C., this simple, fermented grain has been used for medicinal, spiritual, and social purposes. It wasn't until the nineteenth century that the general attitude towards alcohol began to change. Citing its addictive and destructive qualities, a portion of the public began practicing moderation or total abstinence of this widely accepted drug. By 1919, the U.S. Government passed the Volstead Act, otherwise known as the National Prohibition Act, which prohibited the manufacture, sale, import, and export of alcohol. This ban resulted in the formation of an illicit, underground alcohol trade. Speakeasies and secret saloons swept the U.S. and alcohol consumption, although illegal, remained prevalent. In 1933, the Volstead Act was reversed and alcohol sales were once again legalized. Classified by the Drug Enforcement Agency as a Central Nervous System Depressant, or CNS Depressant, alcohol remains one of the only legal, highly addictive drugs available to the public. Due to its accessibility, Alcohol is the most regularly used addictive substance in America, according to the National Council on Alcoholism and Drug Dependence.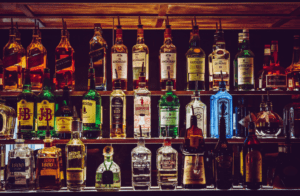 Side Effects of Alcohol Use
Reactions from alcohol consumption happen within minutes and can last for many hours. Reactions can include:
Blurred vision
Impaired motor functioning
Slurred Speech
Delayed responses
Poor decision making skills
Nausea
Vomiting
Dizziness
Unconsciousness
Side Effects of Alcohol Abuse
Long-term alcohol abuse can cause lasting effects and irreversible damage. Such side effects include:
Chronic numbness/tingling
Malnutrition
Weakened immune system
Brain damage
Cirrhosis
Liver failure
Heart disease
Pancreatitis
Birth defects
Alcoholism in the United States
Alcohol ranks #1 as the most addictive and legal drug in America. According to the Foundation for a Drug-Free World, an estimated 15 million Americans suffer from alcoholism and 40% of all car accident deat hs in the U.S. involve alcohol. While it can cause serious biological damage and death, many fatalities are a result of accidents which occured while an individual was under the influence of alcohol. The Centers for Disease Control and Prevention report that 29 people in the United States die each day in motor vehicle crashes that involve an alcohol-impaired driver.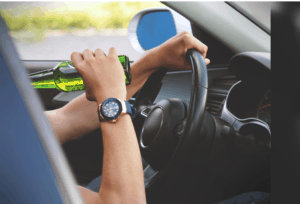 Alcohol Addiction Treatment
Alcohol is highly addictive and life-threatening when abused; therefore, it is extremely important to seek help immediately if you or a loved one is struggling with this addiction. At Asheville Recovery Center, treatment specialists utilize a 12-step program and practice holistic rehabilitation.
Services at the center include:
Partial Hospitalization Program – At Asheville Recovery Center we offer a partial hospitalization program for clients who need post-residential treatment as well as for clients who need primary treatment but are unable to enroll in inpatient programs. Our PHP track offers a variety of therapeutic services and benefits to individuals in early recovery from substance addiction. Our day program is full-time, offering all of the clinical hours provided in residential treatment (from 9 am to 5 pm) with the benefit of allowing clients to return home to a structured sober living environment at night. This gives individuals the opportunity to build a community of peers and practice life skills, such as cooking, cleaning, and self-care, while still participating in immersive and intensive clinical addiction and trauma treatment.
Outpatient Rehabilitation – During intensive outpatient treatment, clients live at home or in a sober living residence which can help keep them accountable for their recovery commitment. Our staff coordinates with local, reputable sober living homes to ensure that our clients are living in a safe place and that their needs are being met, even when they are not at clinical sessions. During this time, clients are also encouraged to become involved in local twelve-step fellowships, to find sponsors, and to begin working the steps of recovery through participation in these groups. IOP is a place where clients can process their experiences in twelve-step fellowships and support one another in those individual journeys.
Addiction is difficult to overcome alone. If you feel that you or a loved one is struggling with alcohol abuse, our specialists are on standby and ready to help. Call (828)383-0784 and speak with an addiction expert today.