Once an individual has made the decision to join the Asheville Recovery Center family, they will naturally have many questions. We want everyone to feel fully prepared and secure in what to expect when seeking treatment through us. The treatment process can be divided into four areas described below.
What to Expect During The Assessment
By assessing an individual, we are able to provide unique care tailored to their needs. During this initial step, the client will disclose:
Medication history
Family history
Medical issues
Prior hospitalization
Substance issue/usage
Mental health diagnosis
Past treatment history
Personal relationships
Employment
Whether or not detox is needed
What to Expect During the Intake Procedure
Upon completion of the assessment and after medical detox (if you need it), a specialist at our clinic location will discuss the details of treatment at our facility. They will also list what items can be brought with you, including:
Appropriate clothing for the weather, hiking, and outdoor activities
Toiletries such as toothbrushes, toothpaste, shampoo, etc.
Anything that would make your room feel more like home
MP3 players, Kindles, or Fitbits are approved as long as they do not have wi-fi capabilities.
We provide washers and dryers as well and laundry detergent, paper towels, bedding, toilet paper, and bath towels, but feel free to bring your own bedding or bath towels if you would like.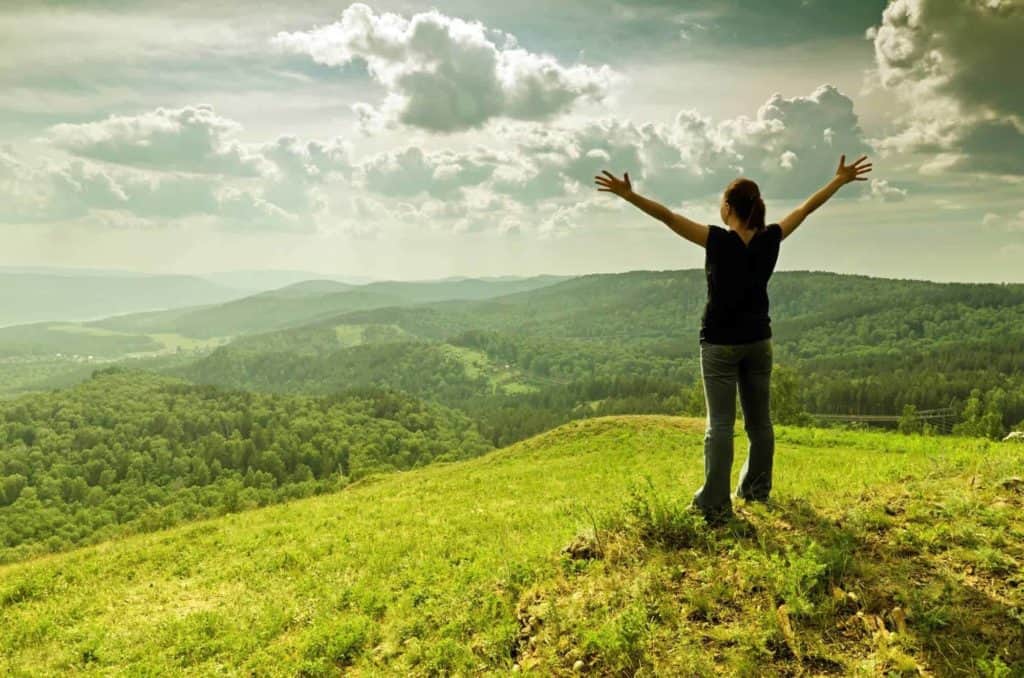 What kinds of Therapy to Expect Therapy
At Asheville Recovery Center, we believe that treating addiction deserves more than a "one-size-fits-all" solution. That's why we have implemented various therapeutic techniques, aimed at serving each client's individual needs. These therapies include:
Cognitive behavioral therapy
Individual therapy
Group therapy
Upon arrival, clients will feel supported by a sense of community and a structured treatment environment. Each day encompasses various therapies, exercises, and group activities from 9:00 AM to 3:00 P.M. A typical week at our facility looks like this:
Monday – Wednesday
9 AM-10 AM: Primary Therapy
10 AM-12 PM: Specific Therapy and Holistic Activity (Yoga/Tai Chi)
Noon: Lunch Time
1 PM-3 PM Targeted Therapy
Thursday:
9 AM-11 AM: Gender-specific Therapy
Noon: Lunch Time
11 AM- 3 PM: Recreational Group Activity
Friday:
9 AM-10 AM: Primary Therapy
10 AM-12 PM Targeted Therapy
Noon: Lunch Time
1 PM-3 PM Specific Therapy
Saturday:
9 AM-10 AM: Goals and Motivation Discussion
10 AM-12 PM Team Building Activities/ Guest Speaker
Noon: TED Talk/ Discussion During Lunch
1 PM-3 PM Spirituality Discussion
Sunday
Free day – Our location offers indoor and outdoor common spaces, a recreational room, yoga, and nutritional help if needed.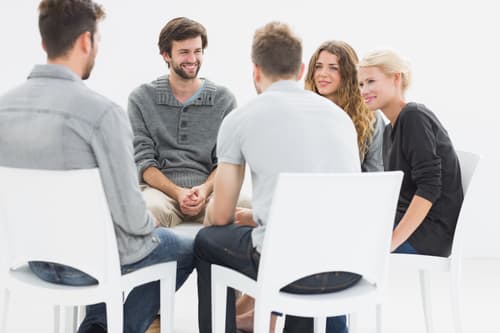 What about Aftercare
While specialists at Asheville Recovery Center are invested in client recovery, they are also invested in maintaining recovery. Outpatient treatment offers a transition back into society with minimal hours spent in treatment therapies during the week. Upon enrollment, we help to determine appropriate post-treatment options so that the client can feel confident in maintaining their sobriety.
ARC Request a Confidential Callback