Family counseling treatment is an integral part of your treatment plan. Just like addiction is a family disease, recovering from it is a family affair. Sure, you can get sober from drugs and alcohol on your own. However, it is a lot easier when you have a strong team of supporters behind you. And, it is best when that supposed comes from your own close family and friends.
The Journey of Family Counseling Treatment
Treatment is made up of many parts. There is the medical aspect which involves medication. Then there is therapy, which comes in different forms including individual and group therapy. There are holistic activities, and trauma treatment. Of course, then there are our family counseling treatment services.
When you first come to treatment, you might be at odds with the people you love and those who are closest to you. Addiction often tears families apart and drives apart people who were extremely close. When you are in active addiction, you don't understand that your loved ones are trying to help you. Instead, they become the enemy because they are standing in between you and your drug of choice.
Family therapy is important to help heal those relationships. Because whether you know it or not, your family has had your best interest in mind the entire time. If they know how to help you and be on your side, you will be much better off and able to succeed in recover. Having a support system that understands your addiction is invaluable.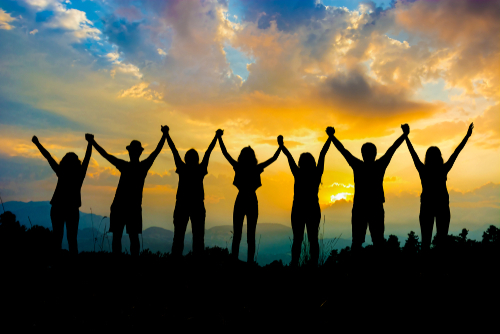 The Benefits of Family Counseling Treatment and Group Therapy
Family counseling treatments go far beyond helping mend broken relationships. As an addict, you knowingly or unknowingly brought down a lot of your loved ones with you. You caused a lot of pain, fear, and damage in the wake of your addiction. You need to heal as a family.
Also, your loved ones don't automatically know how to best handle addiction. They may scream and yell when all you need is a hug, or they might turn their back when you need to speak to someone. This isn't there fault – addiction is just as difficult for them as it is for you, if not more so. Going to counseling will teach your family members how to best deal with your addiction. This way, anything that comes up in the future can be handled in an educated way. Everyone will know what to do with your best interest (and theirs) in mind.
Family counseling exposes behaviors like enabling. It also helps everyone to stop blaming themselves or each other and to understand that addiction is a problem you must face together. By strengthening the whole family unit, you will have a much better chance at a successful recovery.
What to Expect During Family Counselling Treatment
In a family counseling treatment secession, your family members will speak to your therapist alone. You will also speak as a group, either on the phone or if possible your family can come in for a meeting. You'll be able to talk to your therapist individually about topics you want to cover. Things that need to be addressed can be brought to light so they can be solved with a professional's help.
As you go through detox and your mind clears, you may have a totally different perspective on your family than you did when you first came to rehab. You may realize that even if you perceive them as enemies, it was likely only because they were trying to stop your addiction. Now that you are sober, you will understand the value in working together to make addiction a thing of the past.
Add a short headline
Use this paragraph to add supporting context. Consider your audience and what matters to them, and provide insights that support your topic.