Fentanyl Addiction
This fully-synthetic opioid is approximately 100 times more potent than morphine and is currently the number one cause of overdose fatality in the United States. Because of this potency, even a small amount of fentanyl can cause a fatal overdose in an individual who has built up opioid tolerance. The DEA states that one kilogram of fentanyl has the potential to kill 500,000 people. Without the user being aware, the presence of fentanyl is can be found in heroin, cocaine, and even pills.
Fentanyl is typically used for severe pain treatment, cancer patients, and management for patients who are physically tolerant to other opioids. In recent years, fentanyl-related overdose fatalities have increased dramatically. In 2015, fentanyl-related deaths only made up 1% of all overdoses in the county, compared to 40% in 2020.
In its prescribed form, fentanyl comes in transdermal patches, lozenges, injections, or pills.
Fentanyl is also frequently manufactured illegally and sold on the illicit drug market or used to cut other drugs, primarily heroin. An individual may overdose on fentanyl without even being aware of having ingested it.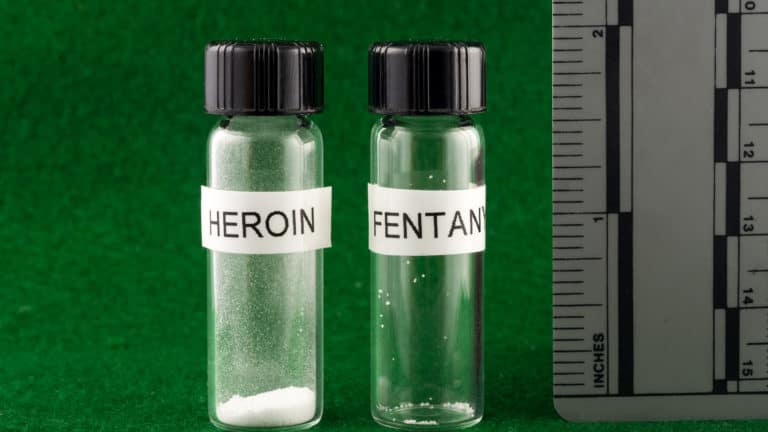 The Fentanyl High
Fentanyl side effects may include:
Nausea
Confusion
Sedation
Relaxation
Temporary feelings of euphoria
A short-term, intense high
Drowsiness
Trouble breathing
Unconsciousness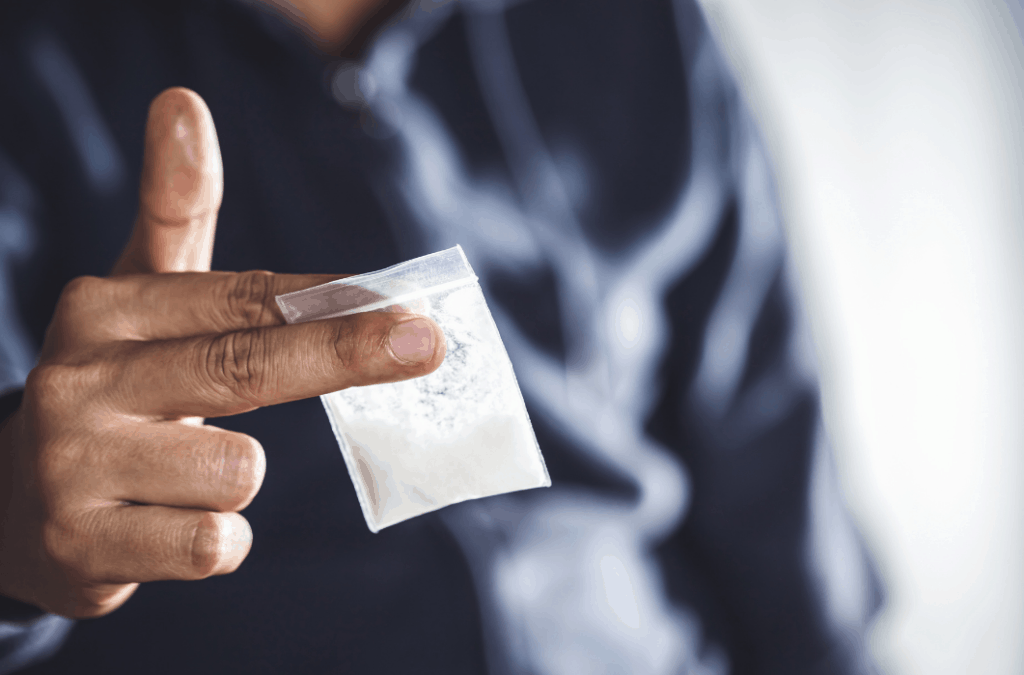 Signs of Fentanyl Abuse
When an individual is abusing fentanyl common indicators of abuse are present. Signs of fentanyl abuse include:
Intense cravings and urges to use fentanyl
Desire to stop using fentanyl, but unable to do so
Increased tolerance to fentanyl, requiring larger doses for effect
Great amounts of time and energy spent seeking, using, and recovering from fentanyl use
Inability to complete daily commitments and responsibilities due to fentanyl use
Fentanyl use continues despite danger, negative consequences, or threats to health
Withdrawal symptoms appear when fentanyl use is stopped or decreased
Fentanyl Addiction Treatment
Fentanyl is highly addictive and often lethal when abused. It is extremely important to seek help immediately if you or a loved one is struggling with fentanyl addiction. At Asheville Recovery Center, treatment specialists utilize a 12-step program and practice holistic rehabilitation.
Services at the center include:
Partial Hospitalization Program – At Asheville Recovery Center we offer a partial hospitalization program for clients who need post-residential treatment as well as for clients who need primary treatment but are unable to enroll in inpatient programs. Our PHP track offers a variety of therapeutic services and benefits to individuals in early recovery from substance addiction. Our day program is full-time, offering all of the clinical hours provided in residential treatment (from 9 am to 5 pm) with the benefit of allowing clients to return home to a structured sober living environment at night. This gives individuals the opportunity to build a community of peers and practice life skills, such as cooking, cleaning, and self-care, while still participating in immersive and intensive clinical addiction and trauma treatment.
Outpatient Rehabilitation – During intensive outpatient treatment, clients live at home or in a sober living residence which can help keep them accountable for their recovery commitment. Our staff coordinates with local, reputable sober living homes to ensure that our clients are living in a safe place and that their needs are being met, even when they are not at clinical sessions. During this time, clients are also encouraged to become involved in local twelve-step fellowships, to find sponsors, and to begin working the steps of recovery through participation in these groups. IOP is a place where clients can process their experiences in twelve-step fellowships and support one another in those individual journeys.
Addiction is difficult to overcome alone. If you feel that you or a loved one is struggling with fentanyl abuse, our specialists are on standby and ready to help. Call (828)518-6996 and speak with an addiction expert today. You no longer have to struggle with addiction alone. We are here to help.